Our PTFA
Parents, Teachers and Friends Association
Easy Fundraising
Cleadon Academy PTFA has signed up to easyfundraising, the UK's biggest charity shopping site. Easyfundraising partners with over 7,000 brands who will donate part of what our supporters spend to the PTFA. This does not cost shoppers any extra as the cost is covered by the brand.

For more information and to support our PTFA, please follow the link below.

https://www.easyfundraising.org.uk/causes/cleadon-academy
Quiz Night - 18th October 2023
Our first PTFA Family Quiz went down very well on Wednesday evening, with families competing to be the first ever recipients of the 'Champions Trophy!' Well done to team 'De Onoro' who totally smashed it!
A huge thank you to everyone who helped out from setting up, serving snacks, making boat loads of delicious mushy peas,(Mr. Scott loved the green stuff so much he took enough home to feed a small army!) to marking sheets, tidying up and to the families who competed, you all contributed to making the evening a success!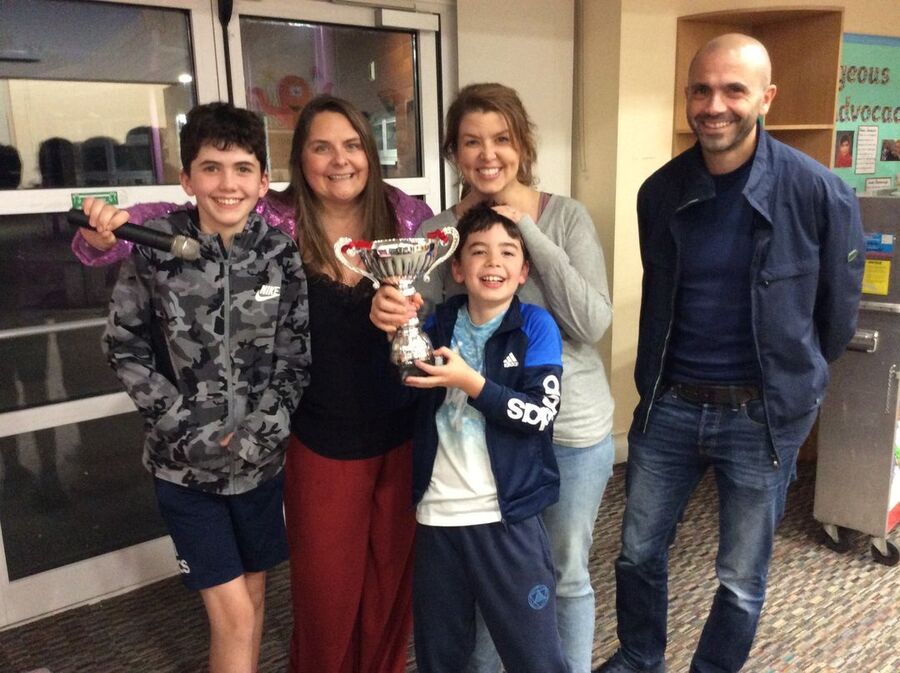 Summer Social - Friday 14th July 2023
Our PTFA Summer Social was a huge success. Ducks were hooked, ice-cream was licked, rats were splatted and pizzas were cooked.
Family Treasure Hunt - Friday 19th May 2023
We had glorious weather on the Friday afternoon for families to take part in our first PTFA Treasure Hunt. More than 50 teams took part. Thanks must go to our PTFA members and staff who helped to organise and run it. We're glad that everyone who participated enjoyed themselves.
Thank you for your ongoing support.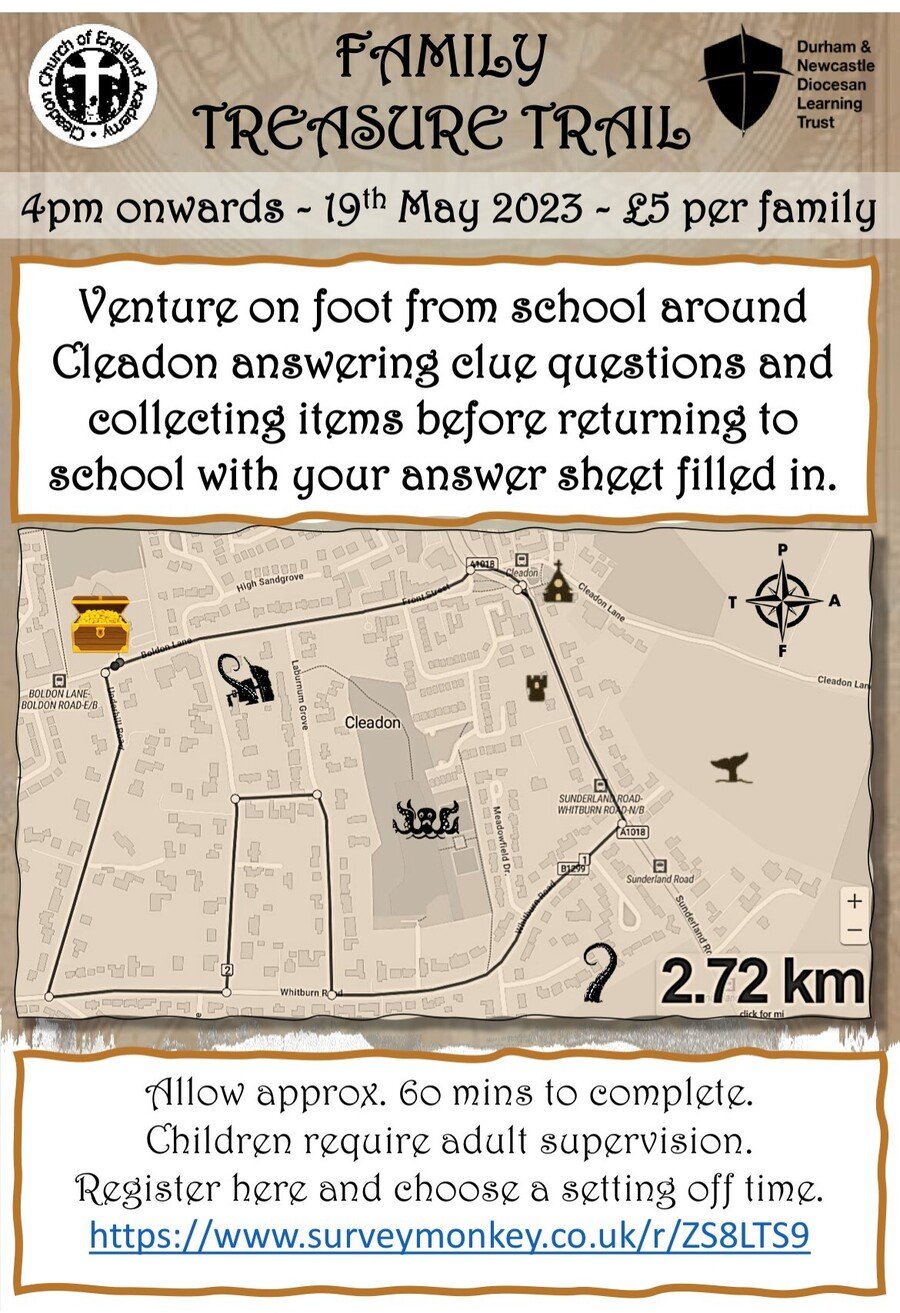 Easter Discos! - April 2023
The Easter Discos were huge success. A particular highlight was Mrs Williamson and Mr Robb leading the 'Chu Chu Au' dance. Who knew they had such hidden talents?
Thank you to the PTFA members who organised the event and to those who helped on the nights.
Bingo Evening - March 2023
At the beginning of March we held a Bingo evening for parents and children. Mrs West and Mrs Pearson were amazing as our bingo callers and everyone had a fantastic evening. We raised nearly £800 to contribute towards our Daily Mile Track. Huge thanks to all the families that attended and all the people who gave up their time to make this such a successful event.
Christmas Fair - November 2022
On Thursday 24th November we held our Christmas Fair. It was lovely to see so many people attending and having fun after not being able to hold the event for several years. Thank you so much for your support and generosity both in donations and supporting the fair.
In total, we raised £4955.93, which is huge amount of money. This includes a matched funding amount from Barclays Bank. This amount added to previous fundraising by the PTFA means that we've almost hit the target for the Daily Mile running track.


22 for 22 Challenge - Autumn 2022
Our first fundraiser of this school year was The 22 for 22 Challenge. The children decided on their own challenges and gathered sponsorship from friends and family. This 22 day event raised just over £1000! Well done everyone!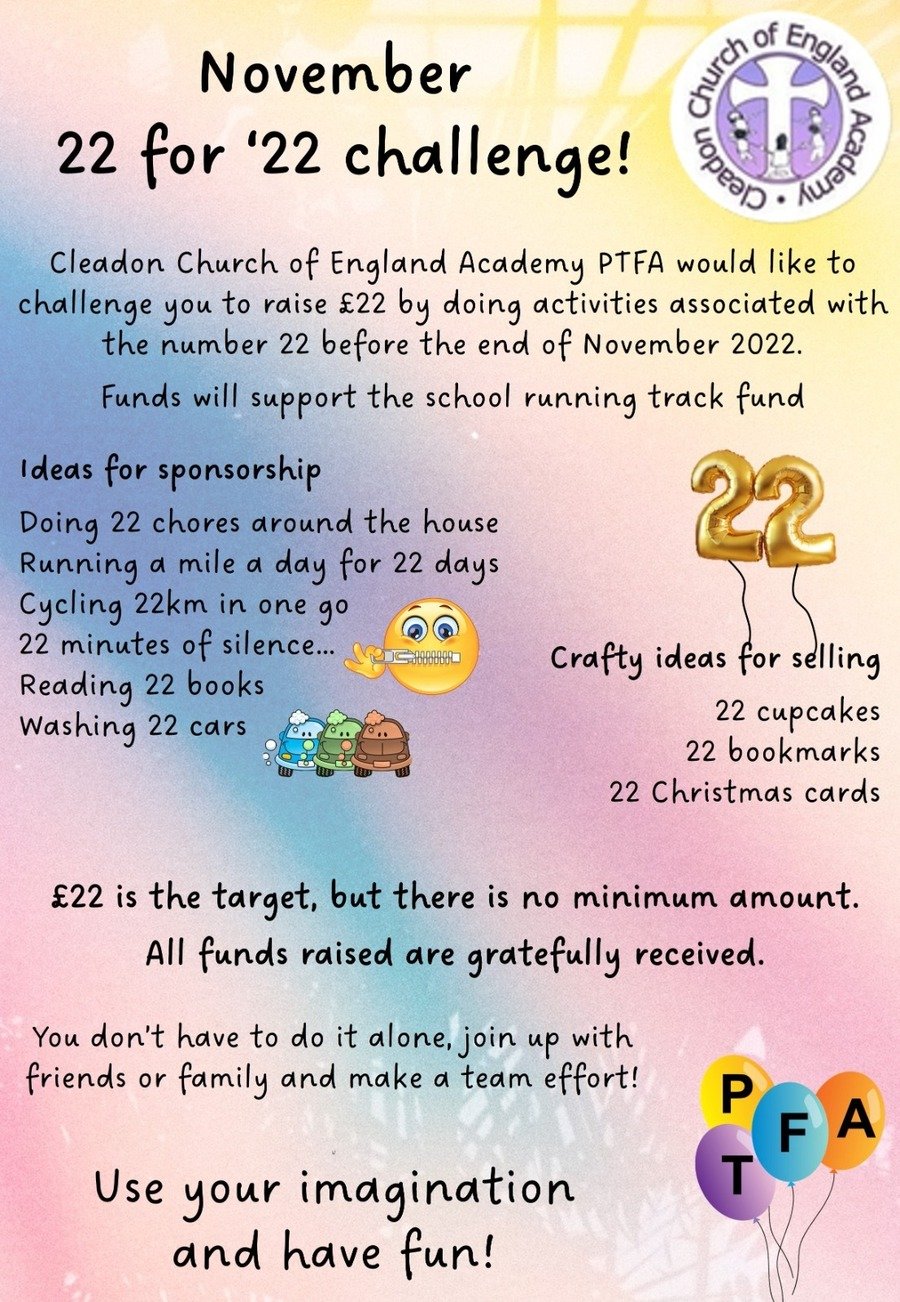 Summer Fair - July 2022
We hosted our Summer Fair in July. Unfortunately the British weather was not kind to us to start with on the day. However, after a fairly frantic relocation to the hall, the event turned out to be a huge success! Thank you to everyone who came and support this event and also a big thank you to everyone involved in organising and running event.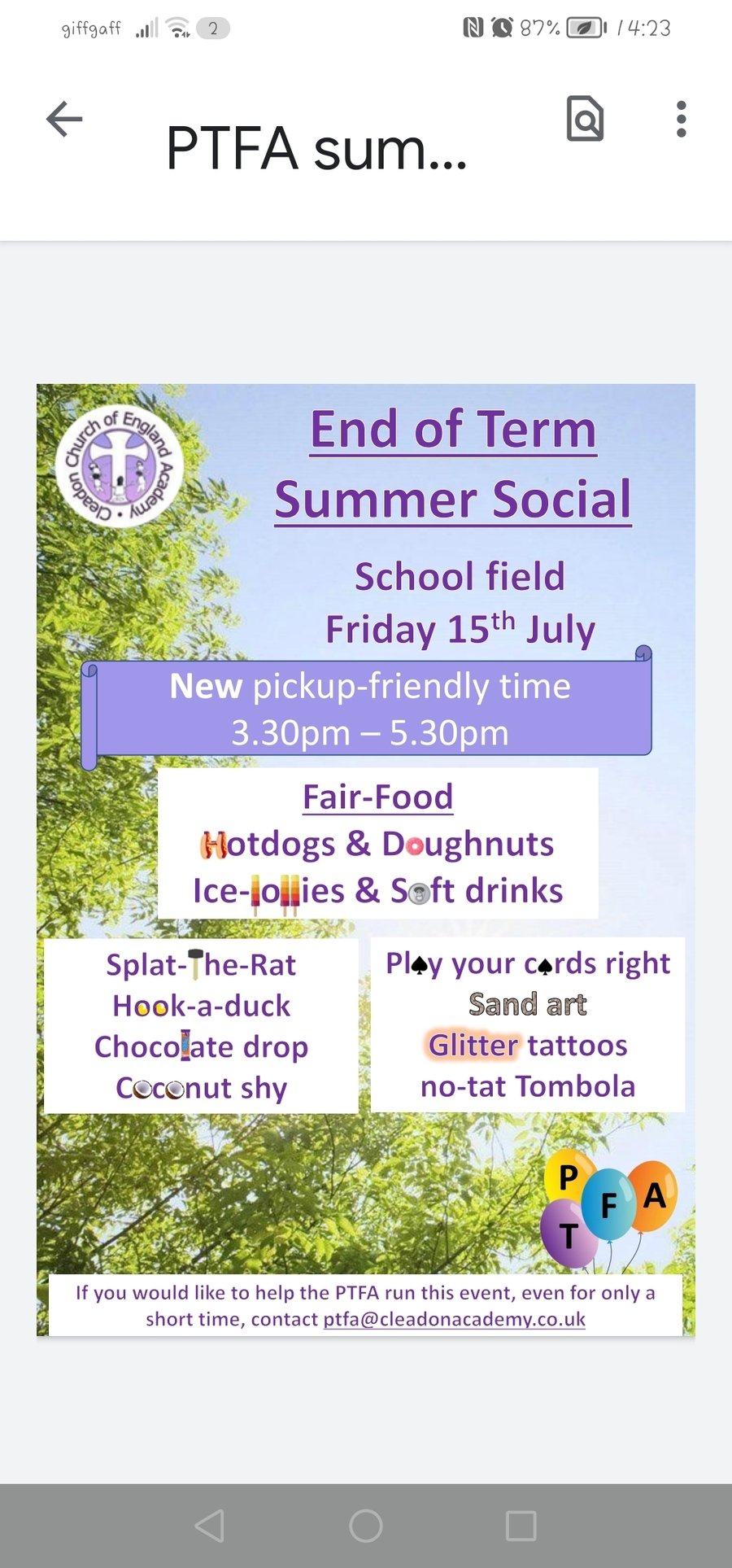 Queen's Jubilee - May 2022
In May we held a tea party to celebrate the Queen's Jubilee. We had lots of sweet treats, music, games and laughter. It was lovely to have so many members of the school community together to celebrate this historic occasion.