P.E and Sport
PE Vision Statement
In and through our PE our pupils will participate in a broad and balanced, challenging and competitive curriculum both in and out of school hours enabling their full potential.Pupils will be passionate and confident participants who will transfer their knowledge of healthy lifestyle choices into adult life.
At Cleadon Church of England Academy our aim is to ensure all children enjoy physical education and sport. Through physical education and sport we aim to improve health and well being, to promote active participation and lifelong learning and for each child to fulfill their potential.
Here at Cleadon Church of England Academy we know that healthy and active kids are happy kids which is why we are dedicated to sport and P.E.
Cross country
A huge well done to all of the Key Stage 2 children who took part in the Cross Country event on Friday. All children representing the school ran their socks off and persevered through a tough course. There were some outstanding individual performances with Year 3 girls and Year 6 boys being crowned team champions. Overall, the school came in 3rd position with all children showing excellent sportsmanship and effort. Well done team Cleadon!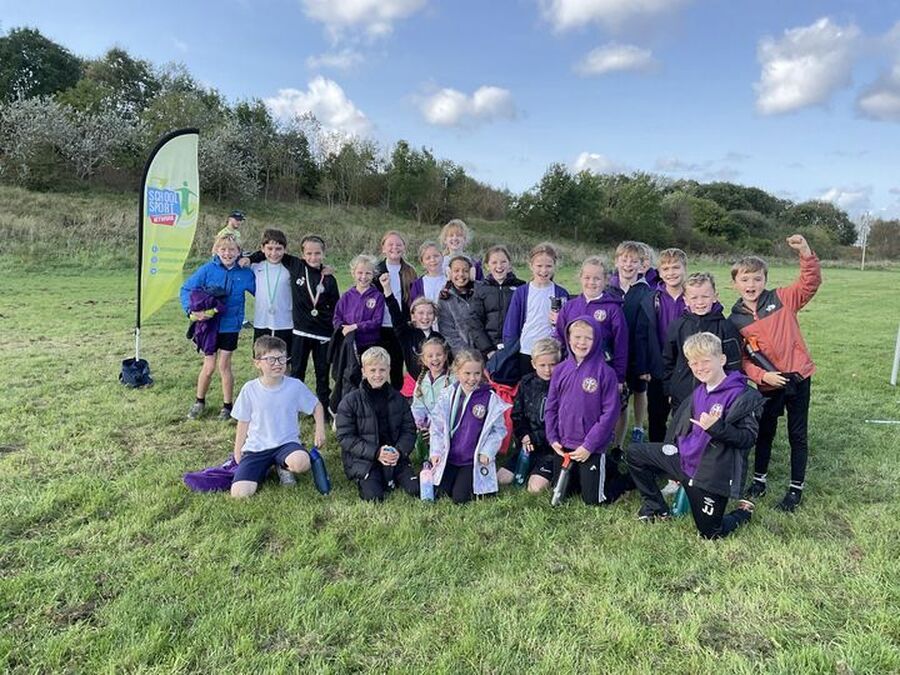 Well done!
Well done to Miss McGeary, Miss Brown, Mrs Stokes and Miss Elliott who ran the Great North Run on Sunday.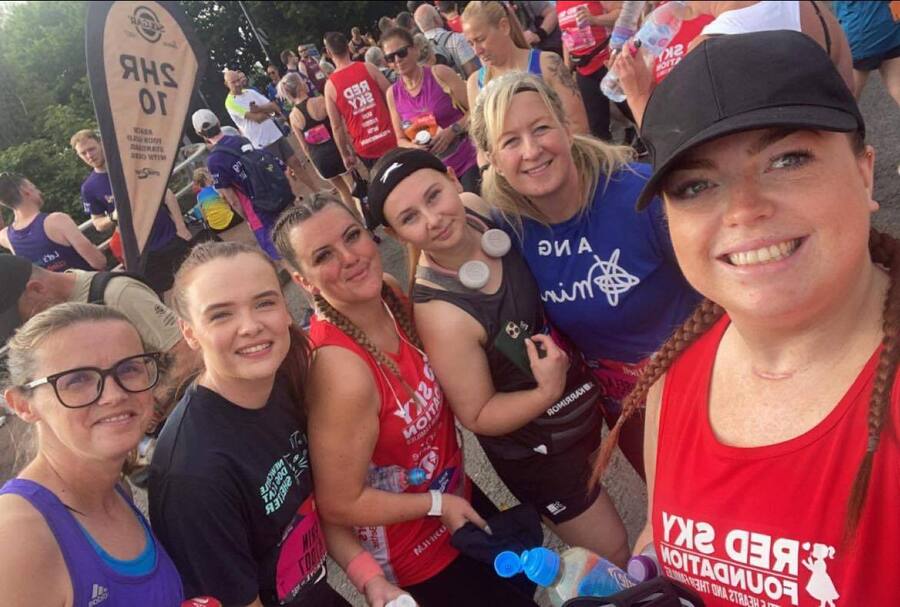 Schools Great North Run 2023!
This morning, Miss Taylor and Mr Scott accompanied 12 children from Year 5 and 6 to the Schools Great North Run in South Shields. The children started their race at the official finish line for Sunday's race and ended at Gypsies Green. We were lucky enough to meet and have a chat with Sir Mo Farrah who will be competing on Sunday in his final professional race.
Meet our Key Stage 2 girls football team!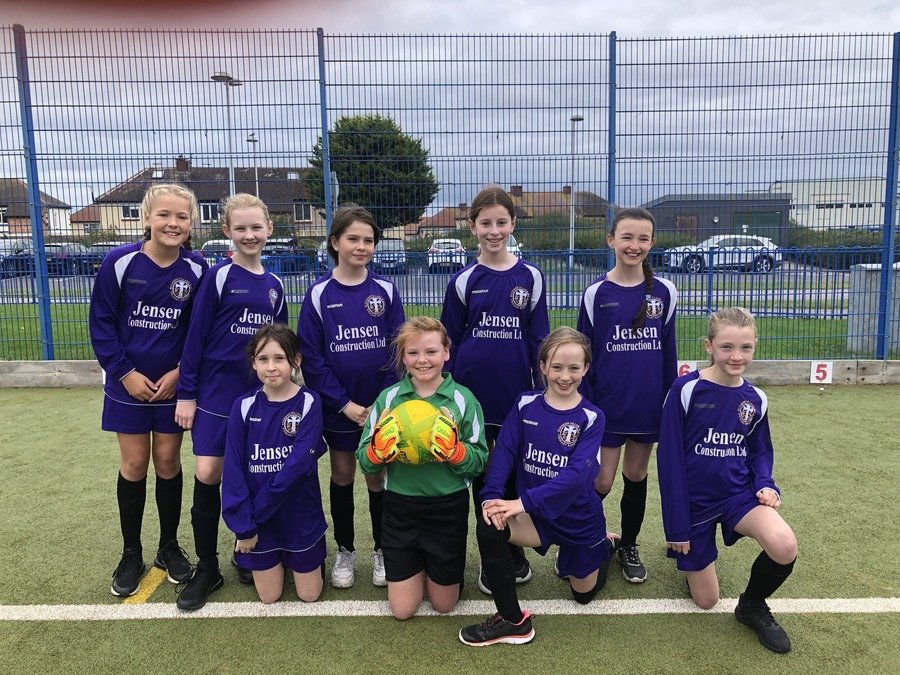 The children in 5X had a great time in P.E. finding different balance positions with their partners. There was A LOT of trust and teamwork involved and even more giggles! These are just the photos where they managed to balance, we'll leave it to you to imagine what the others were like!
The children in RY had a great time at The Urban Factory on Tuesday. They took part in the 'Co-ordination Challenge,' which saw them running, jumping, sliding and throwing object whilst complete obstacle courses. It's fair to say they had lots of energy to use but it didn't stop one or two having a nap on the way back to school.
Well done to our cross county team for competing at Temple Park.
Well done to all of the children that took part in the gymnastic competition today. Year 5/6 won Gold and Year3/4 Bronze with our individual gymnastic winning Bronze. An amazing effort by all.

Our EYFS children have loved their tag rugby sessions on the field.

Key Stage 2 Cheerleading Festival.
The children were taught a cheerleading routine in the morning then performed it to the other schools in the afternoon. It was lovely seeing all the schools cheering each other on. Well Done everyone!

Our Year 5 children are enjoying learning some netball skills during their PE lessons.

This half term Year 3 are learning to play tag-rugby with Mr Gibson.

Some of our year 5 children took part in an orienteering competition where they had to find 27 markers around the Marine Park as quick as possible. A great day was had by all.

Class 3X visited The Urban Factory where they took part in the Parkour Festival.

In Year 1 we have been practsing very hard on our ball skills with our coach Michael.

Our Key Stage 1 children have been learning some cricket skills.
Year 6 have been practicing their tennis skills with Mr Gibson.

On Friday afternoon, 24 children across Key Stage 2 attended the cross country competition at Temple Park. All children ran exceptionally well and it was a great team effort! Cleadon Academy were the overall winners! We are so proud of them!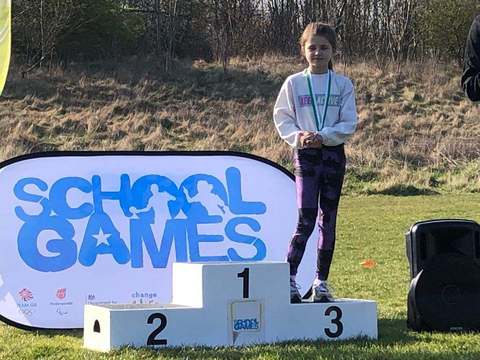 Well done to our girls football team today, they won one and lost one. The team played at Hebburn Comprehensive. Excellent team effort!