Young Citizens
This page is dedicated to our young citizens. These are children who demonstrate our school values both within the academy and the local community.
Do you know about The Little Princess Trust? The charity make wigs for children and young people who have lost their hair to illness. One of our caring Year 1 children has donated 12 inches of hair to the charity as well as getting sponsored: it costs £550 to make and fit a wig and she managed to raise £610 and the figure is still increasing! Her family and everyone at school is so proud of her!
One of our EYFS pupils has show how kind and thoughtful she is by holding her own fundraiser. She was inspired to help when she watched adverts featuring the WaterAid Charity on TV. She raised almost £100 by selling cakes made from her own Easter eggs at her family shop, the Carden Avenue Convenience Store in Marsden. Her family, and everyone at school are so proud of her selfless actions!
A massive 'Well Done' to one of our Year 5 pupils, who raised a whopping £133 in just 4 days, by participating in her own 'Readathon' challenge. She donated the money that she raised to the NHS. What a little super star!
Some of our Year 5 children were inspired by our Eco-Week. They worked together to litter-pick around their local area. Well done!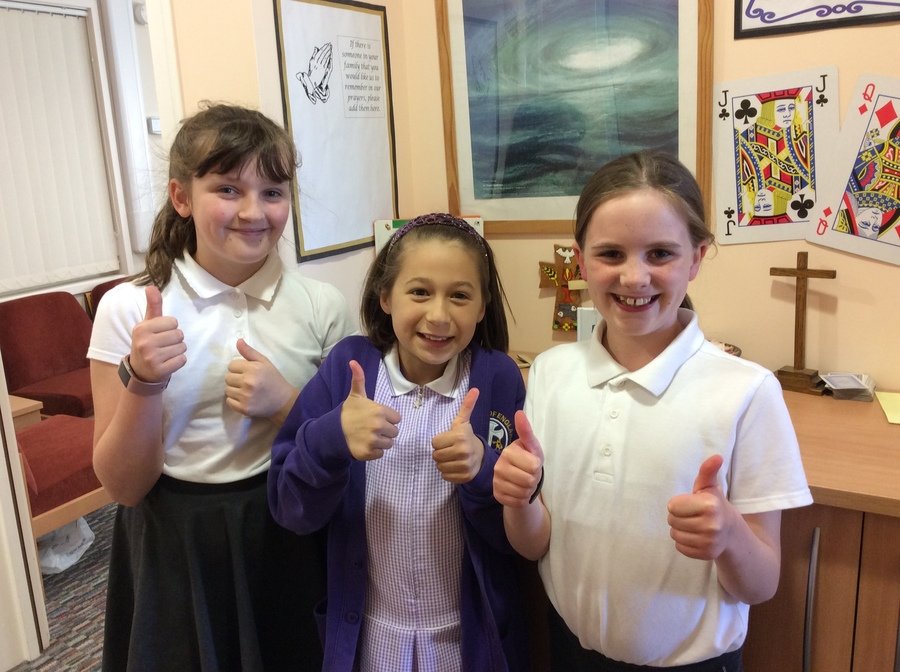 This term our School Council have decided to help a local charity by holding a pet food drive in school. Our Key Stage 2 School Council members visited Newcastle Cat and Dog Shelter and met with Martin to learn more about how the animals are looked after and how they are re-homed. To read more about this visit, and our pet food drive please visit our School Council page by clicking here.
Alice and Sophia in Year 4 were an inspiration to our whole school when they decided to raise money for charity. The girls have written about their experience.
We decided to make Christmas cards to sell for charity We made the cards and decorated them with scenes such as angels, elves, Santa's and The Nativity. We sold the cards for £1 each. We also sold a football shirt and ball that had been won in a school raffle.
We wanted to help a charity called Hospitality and Hope. It provides a food bank, soup kitchen and clothes bank for people in need. With the money we raised we bought food and treats to donate to the food bank. Paul the manager was very happy and grateful and we met lots of lovely people!
We really enjoyed our fundraising and we think that everyone should try to help other people.
by Sophia and Alice
Have you every heard of a charity called Locks of Love? What about The Little Princess Trust? These organizations collect donated ponytails and make them into hair prosthetics for children. Their mission is to return a sense of self-confidence and normalcy to children suffering from hair loss. Over the last year two of our children and one of our staff members (Miss McGeery) have grown their hair especially to donate it to these fantastic charities. Each of our fundraisers collected sponsorship for the event, meaning they could donate money as well as their ponytails. Between the three members of our Academy they raised over £1500 for the Little Princess Trust.