British Science Week was a ten-day celebration of science, technology, engineering and maths that took place between 5-14 March 2021. In school each year group chose their own investigation theme from the suggested activities. During our science investigations we followed the scientific method.
Home Learning
In Science we are learning about magnets and this experiment was to make my own compass at home. I watched a video which showed me compasses from the past, how they worked and how to make them. I used a glass of water, a tulip petal (as it had to float on top of the water) a sewing pin and a magnet, which I found in a necklace I had in my jewellery box with a north and south pole attached to it. I then rubbed one side of the pin on the north pole and the other side I rubbed on the south pole of the magnet to magnetize each side. First, I put the petal on the water then placed the pin on top of the petal and watched it move the petal by itself pointing one side of the pin towards the north. It worked!
I learned that using the North, East, South and West (never eat shredded wheat)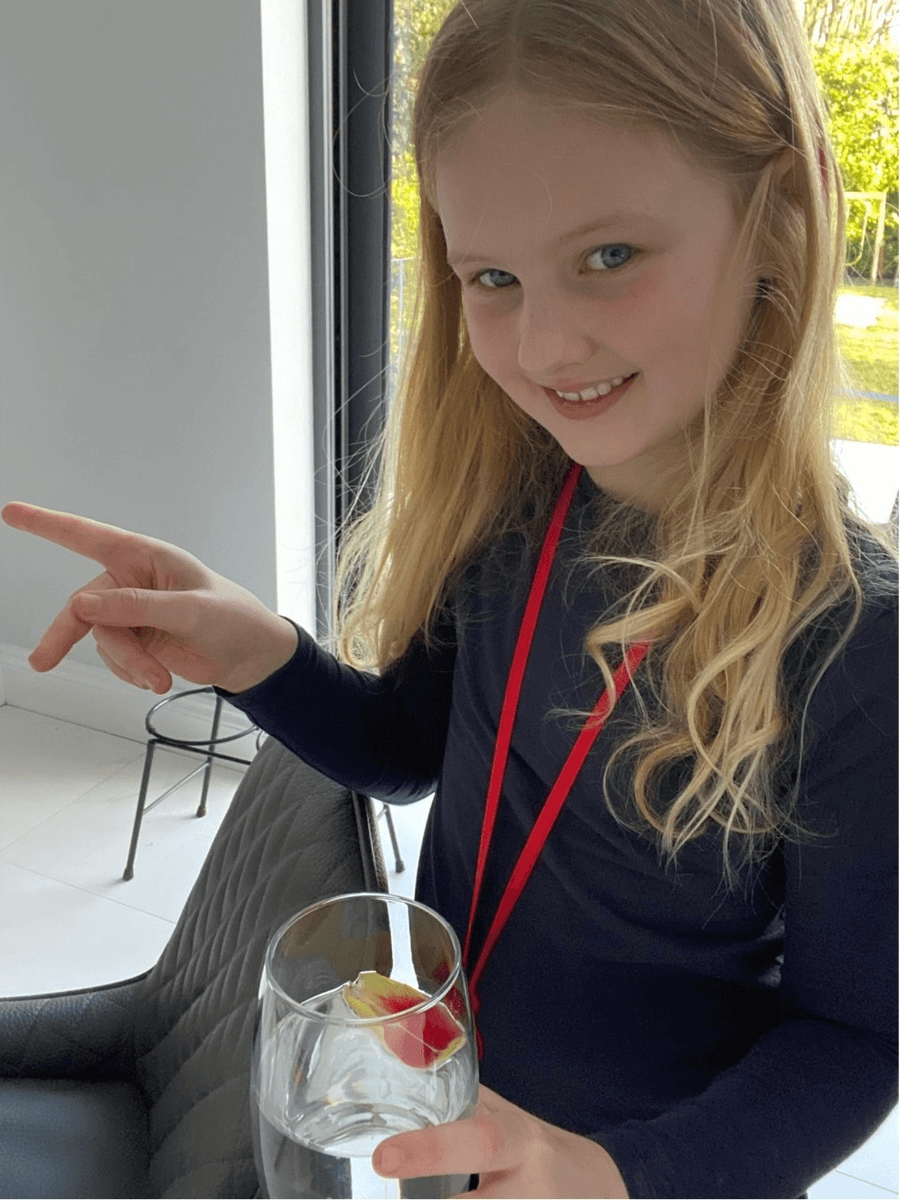 Science Week
British Science Week is a ten day celebration of science, technology, engineering and maths. In school we took part in a range of science based activities. Year 1 had a fantastic time creating their own clouds. The shaving foam experiment showed how clouds hold rain and then when they are full release the water droplets.
We also investigated how plants survive in the desert. We worked together to plan our own cactus gardens.
We understand that research is an important part of scientific enquiry.
Year 2 children took part in the "Blubber Glove" experiment. They applied fat and a rubber glove to one hand and then put both hands in cold water. They discovered that the hand with the blubber glove did not get as cold as the other hand. This proved that some Arctic animals carry a layer of fat under their skin to insulate them from the cold.