P.E and Sport
PE Vision Statement
In and through our PE our pupils will participate in a broad and balanced, challenging and competitive curriculum both in and out of school hours enabling their full potential.Pupils will be passionate and confident participants who will transfer their knowledge of healthy lifestyle choices into adult life.
At Cleadon Church of England Academy our aim is to ensure all children enjoy physical education and sport. Through physical education and sport we aim to improve health and well being, to promote active participation and lifelong learning and for each child to fulfill their potential.
Here at Cleadon Church of England Academy we know that healthy and active kids are happy kids which is why we are dedicated to sport and P.E. This page is dedicated to all the lessons, clubs, classes, groups and activities that take place here at school.
Year 5 Bikeability
Congratulations to the Year 5 children who completed their Level 2. Bikeability training.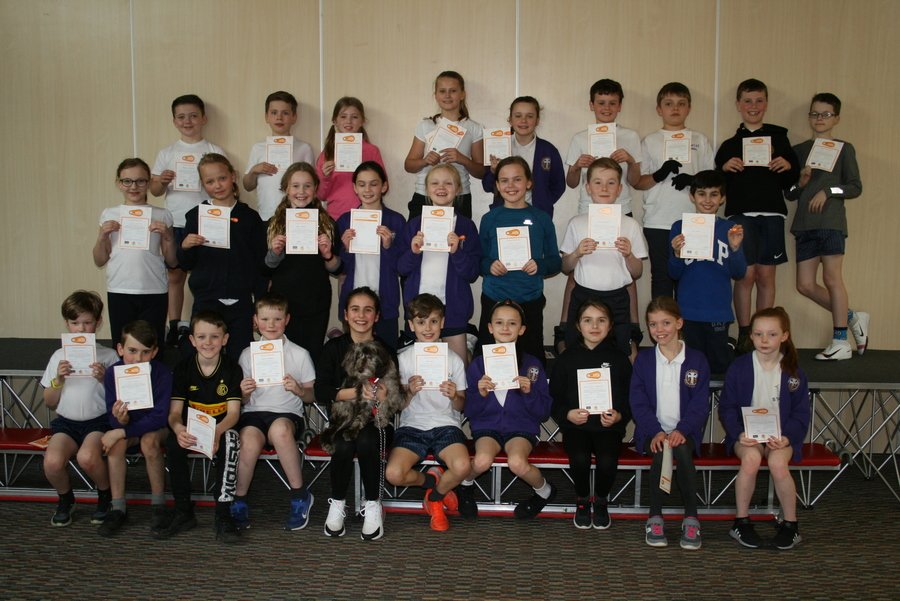 Year 2 Mini Tennis Tournament
On Thursday our Year 2 children were lucky to be invited to Temple Park to take part in a mini tennis tournament. They completed a range of activities to encourage key tennis skills such as balance and accuracy.
Cross Country
A massive well done to all 24 children who took part in the Primary Schools Cross Country Competition on Thursday last week at Temple Park. There were over 600 participants at the event and despite the tough conditions all children ran brilliantly. Congratulations to Scarlett Brooks and Charlie Orr in Year 3 who both placed 2nd in their race. Congratulations also to Harry Haslam in Year 5 who won his race and to Henry Smith in Year 6 who placed 3rd in his race.
School Football Team
Congratulations to the School Football Team on winning a tournament yesterday evening! The team won all of their matches achieving maximum points and were delighted with their winner's trophy! Thank you to Mr. Gibson and the continued support from the dedicated parents!
Cleadon Sports Committee
Congratulations to the newly appointed Cleadon Sports Committee (CSC). The committee enjoyed their training at Hebburn Central on Tuesday and are looking forward to putting their training into action! They have already been busy designing a logo for their hoody which will be put to a vote! More updates coming soon!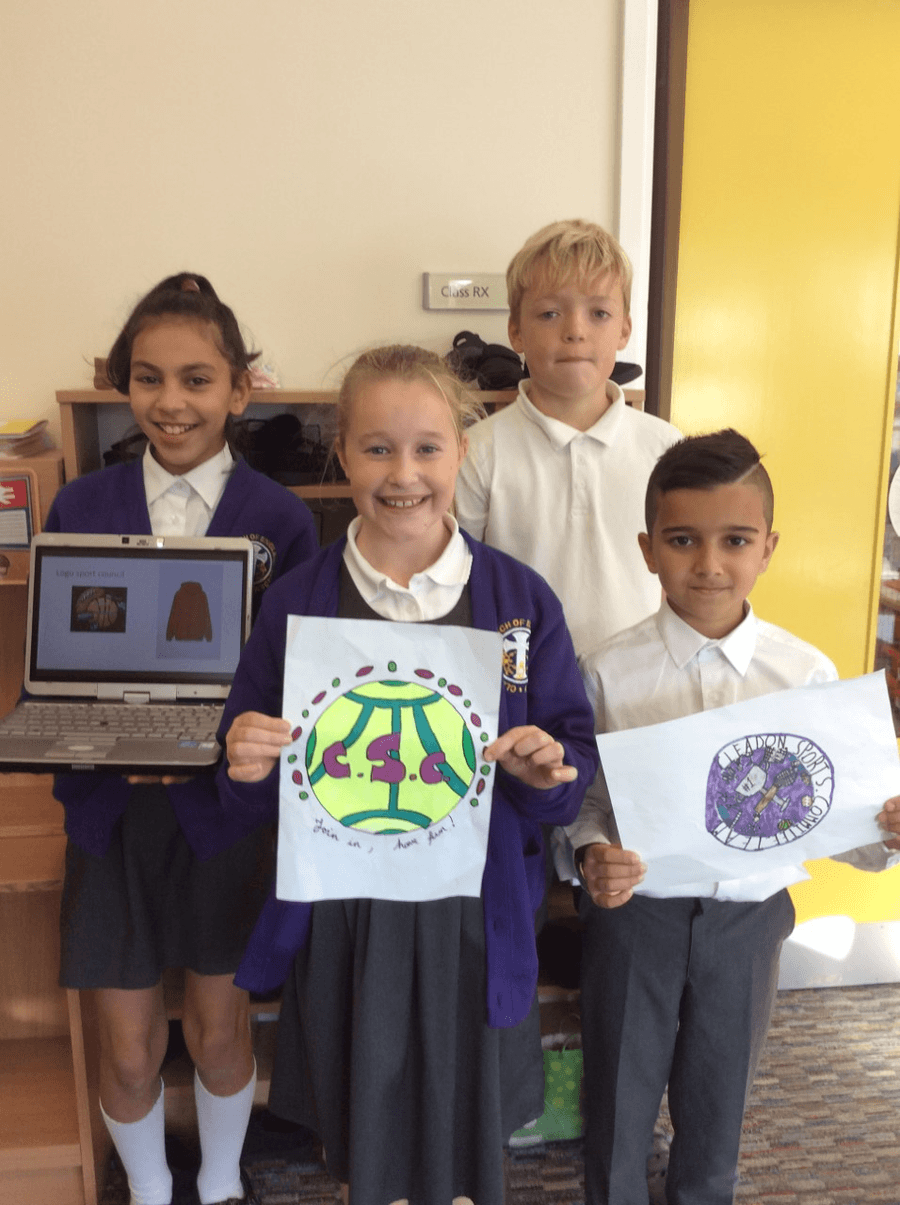 Judo
Our children had a fantastic time during the Judo taster sessions ran by Destination Judo. You can see by our photographs that our EYFS children really enjoyed their experience.
Sports Day 2019
Sports day was a huge success the children had a fantastic time taking part in the games and activities. Well done to the children in Blue House winning both the Key Stage 1 and 2 sessions.
Football Festival
On Wednesday 1st May 14 Year 2 and 3 boys took part in a Football Festival at the Beacon of Light. The boys played lots of 5-a-side matches against other schools and a great time was had by all! Four of our children were even asked to attend sessions with the Foundation of Light! A big well done to everyone who took part in the tournament.
Bikeability Balance Bikes
Year 1 have had a wonderful time learning to ride balance bikes as part of the South Tyneside Bikeability Scheme. Our road safety officers Mrs Inkster and Mrs Hockins will visit every Friday this half term. The aim of balance bikes are to help new cycalists to learn the basics and raise the confidence of those children who can already ride a bike. The children had a fantastic time and their progress in just one session was lovely to see.
Key Stage 2 Football League
Our girls team played three games today. The first game was Cleadon against Harton B (Cleadon won 2-0). A big well done to Maria who scored both goals! They then went on to play Mortimer B where they drew 0-0 despite a fantastic game from both sides. Finally it was Cleadon vs Lord Blyton, after some great defending and some near misses from both sides the score was 0-0. A big well done to the team who showed enthusiasm and sportsmanship throughout.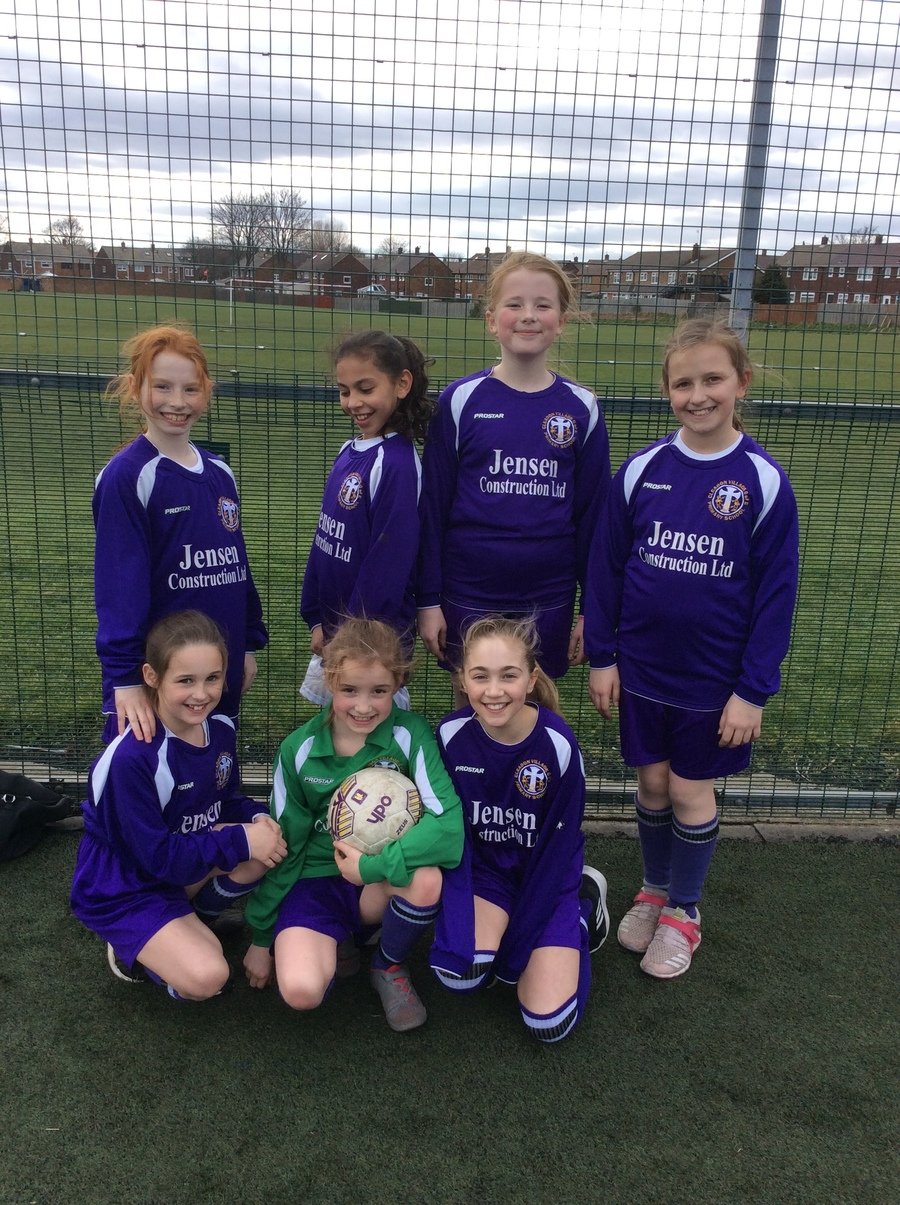 Year 5 Netball
Year 5 took part in a High 5 netball tournament at Temple Park. We entered two teams who both did really well. The A team came 2nd and the B team came 4th out of 10 teams. The children had a fantastic morning and are keen to take part in more tournaments in the future.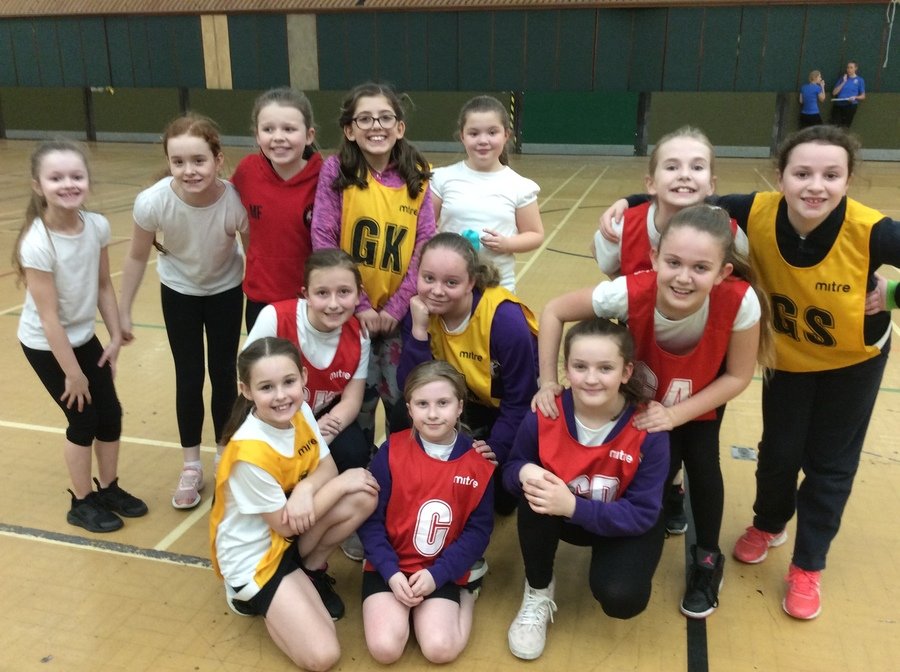 Year 6 Girls Football
On 7th March seven year 6 girls represented our school in a football tournament. The team had a brilliant time and loved wearing their new strips for the first time. Their first match was against Toner Avenue Primary and the second was against Hedworth Lane Parimary.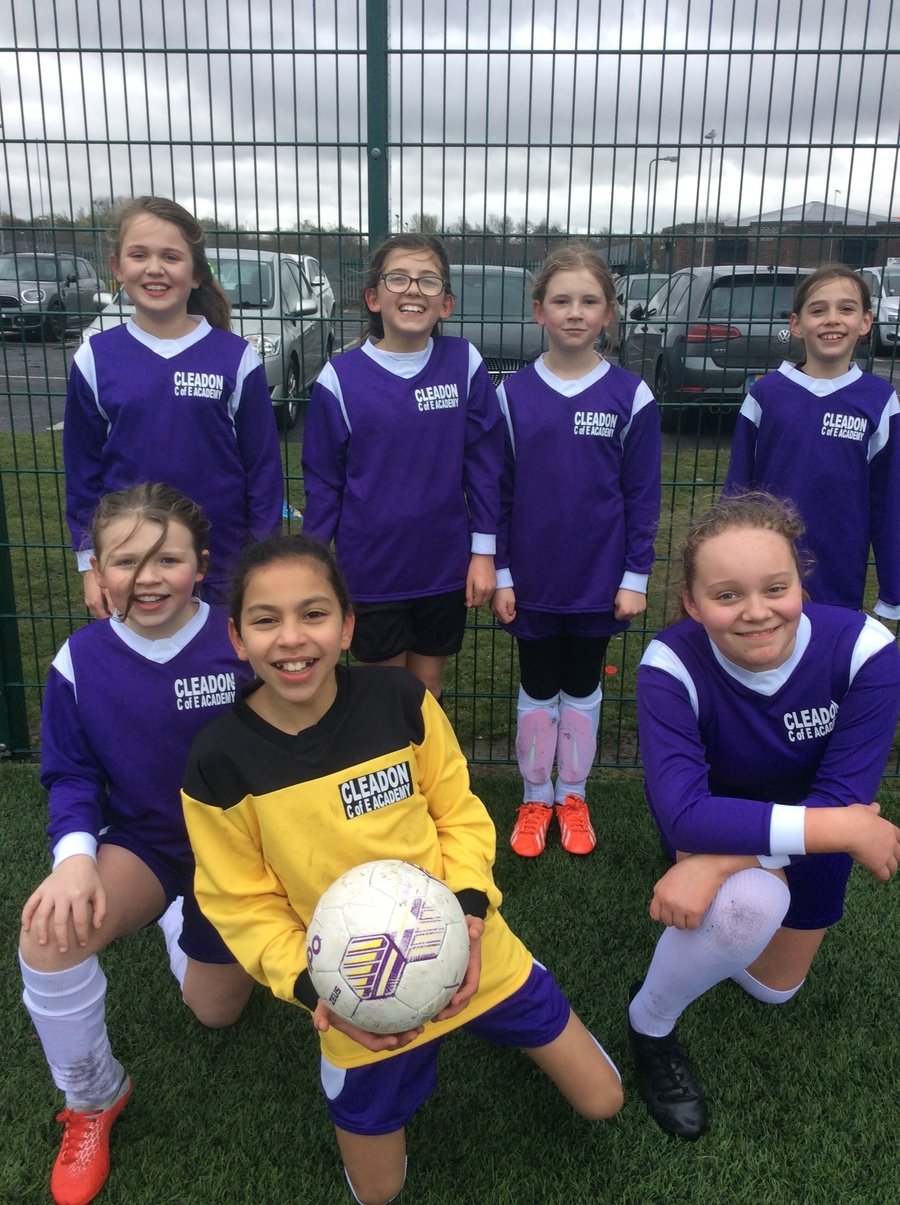 Year 3 Gymnastics
Our Year 3 children are taking part in a gymnastics module this term. They are working on various leaps and jumps with their class teachers and our PEAK coach.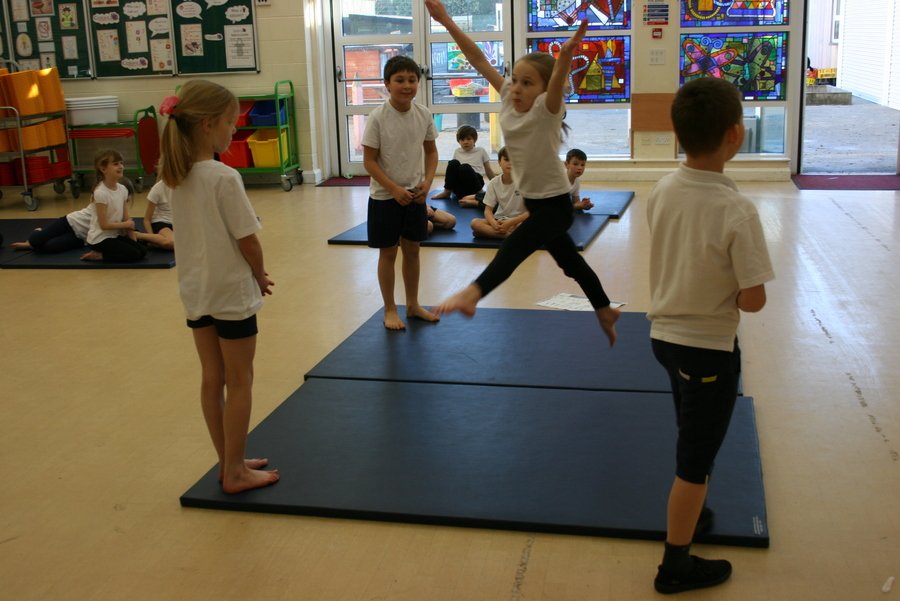 Year 5 Gymnastics
Our Year 5 children have been learning to create sequences of movement by linking a a roll, a balance and a jump.
EYFS Multi-skills
Our EYFS classes visited Temple Park Leisure Centre to take part in multi-skills.
Yoga
Some of our Key Stage 1 children have been taking part in yoga sessions after school.
Year 1 Ball Skills
Our Year 1 children are practising their ball skills in their PE sessions. This term they have covered rolling and throwing and catching.
Bikeability
Year 4 have been brushing up on their cycling skills with the Bikeability trainers.
Simonside Climbing Wall
The visit to Simonside climbing wall was a chance for our Year 6 children to challenge themselves.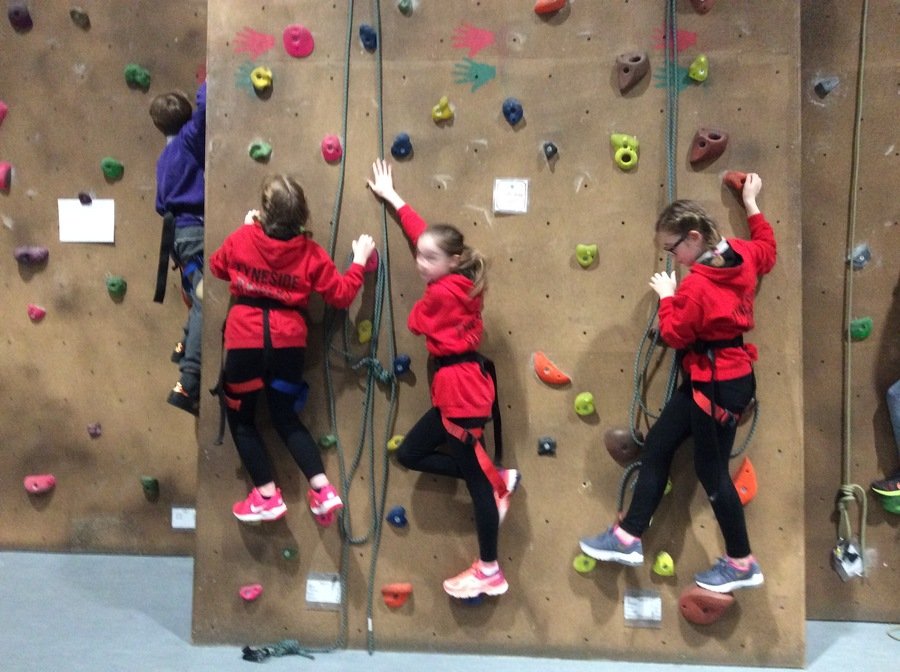 Year 6 Archery
Our Year 6 children were thrilled to be invited to try their hand at archery.
The Urban Factory
The whole school was invited to visit The Urban Factory in Hebburn. The children took part in cheerleading, gymnastics and parkour.