Our Enrichment Afternoons aim to encourage exploration, creativity, healthy lifestyles and learning. The cross curricular activities focus on the children having fun and just enjoying the moment. Through play, investigation, exercise and relaxation we aim to enrich the education of the whole child and promote well-being for every member of our school community.
The Enrichment afternoons are a weekly reward for positive behaviour:
9 or more Dojos by Friday = full Enrichment afternoon.
8 Dojos = sitting out for 5 minutes.
7 Dojos = sitting out for 10 minutes.
6 Dojos or less = sitting out for 15 minutes.
Our Enrichment Activities
During Enrichment we thought about how we can stay healthy. Stopping the spread of germs is really important, and the first step is hand washing. We created our own posters to remind us of how important this is. During this session our Year 6 helpers demonstrated how easily germs spread by putting glitter on their hands and touching each person on the shoulder. Within a few minutes every child had a trace of glitter. This showed us how easily germs are spread in a classroom and how important it is to wash our hands.
We really enjoy using the puzzle and games boxes during Enrichment. We are brilliant at investigating and problem solving!
During our Friday Enrichment the Key Stage 1 children have the opportunity to change their library books.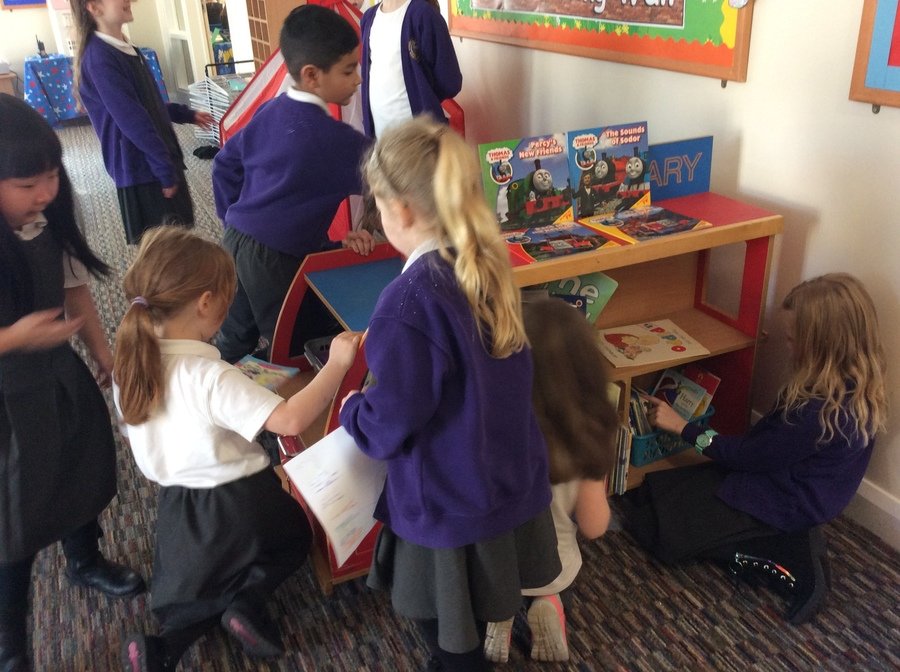 We celebrated Diwali by making Diva lamps from paper plates.
Our Year 2 children enjoyed some free time using GONOODLE during Enrichment.
Key Stage 1 children are focusing on geography for their enrichment afternoons. This term were are looking at Australian art and culture. We made journey sticks and Aboriginal artworks.
Miss Reed challenged Key Stage 2 children to recreate local landmarks using LEGO. Everyone loved this activity and there were some fantastic models.
We have tried a range of activities, from sports and games to food technology and mindfulness to computing. Mrs Oliver is working on team work and Mrs Williamson is teaching our Key Stage 2 children some B.S.L (British Sign Language).
The LEGO workshops were a huge hit with all age groups. We have also taken part in art classes , origami, team building and lots of fantastic sports activities.