Eco-Week
This week has been Eco-Week in school. We have been thinking about our local environment, in our school and village, and large scale events that occur on a global scale. Each year group took part in lessons and workshops with an eco theme.
The week has included these special visitors:
West Boldon Lodge Forest School—a workshop on conservation and recycling.
South Tyneside Council staff—School Education Litter Campaign in our borough.
Peter Talbot—A presentation with Q & A about his visit to the Antarctic, climate change at the Poles.

Within school we have been trying to reduce the use of energy, water and paper in school by turning off taps and lights when they were not needed and by having paperless days in the classrooms. We have been caring for our immediate environment with a series of litter picks and seed planting sessions.
We are also taking part in The Big Battery Hunt which is a nationwide battery recycling initiative funded by Duracell. Young people in schools across the UK are encouraged to think about the importance of recycling, and then challenged to collect as many used batteries as they can.
At the beginning of the week we had a whole school presentation lead by the leaders of South Tyneside Council's anti-litter campaign. Lots of our children were inspired to take part in their own litter pick in their street.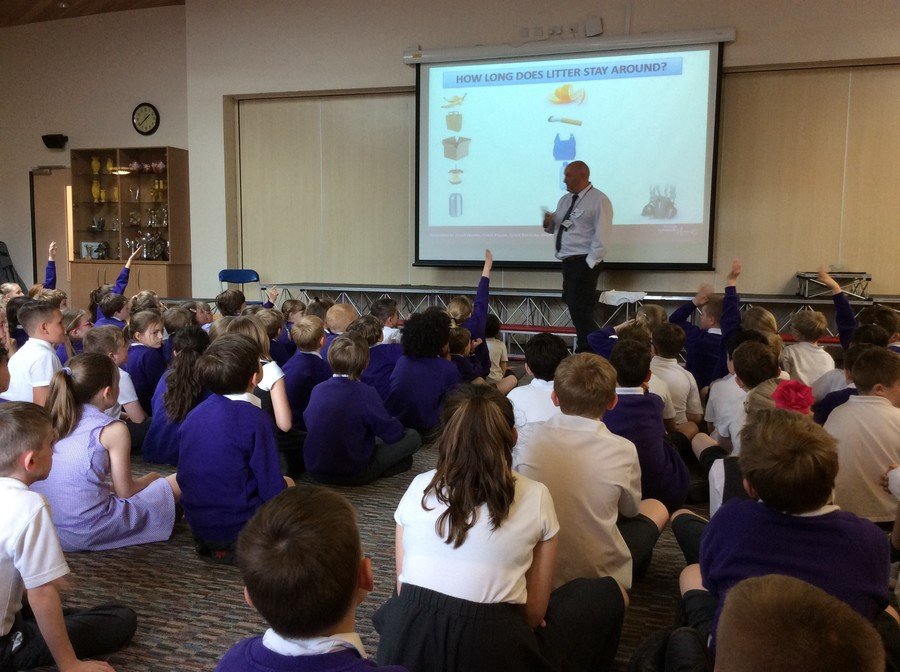 Our Key Stage 2 children were invited to a talk by Peter Talbot who is a real life Arctic Explorer! He spoke to the children about climate change at the poles and the impact on the environment and its creatures.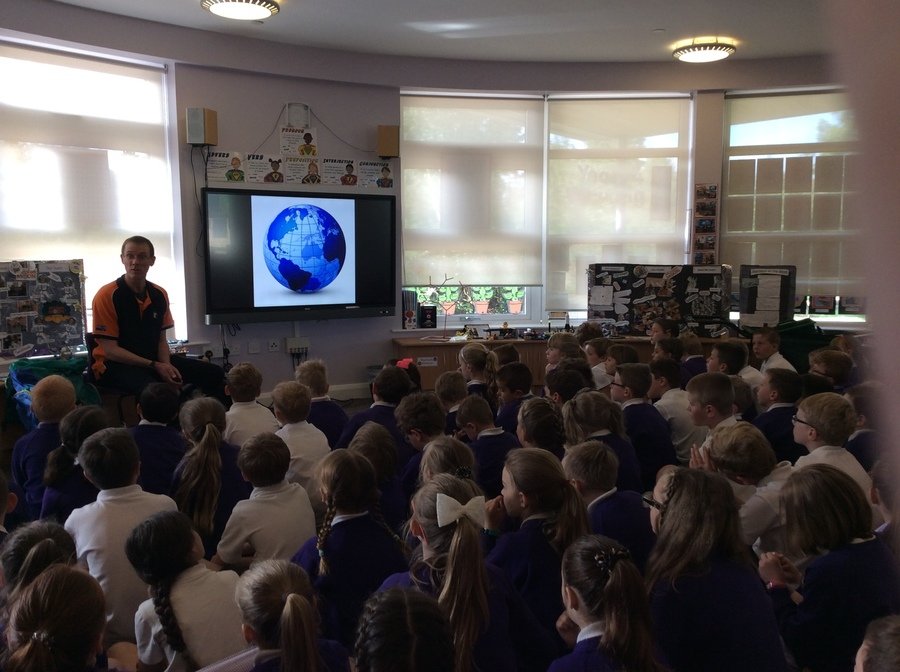 Year 6
Our Year 6 children used recyclable materials to make bird feeders for our Wildlife Garden. They also enjoyed a paper making session with our visitors from West Boldon Lodge Forest School.
Year 3
Our Year 3 children tried their hands at creating eco-fashion. They designed and made hats from recyclable materials.
As part of Eco-Week Year 3 have also been thinking about ocean conservation. They visited The Blue Reef Aquarium to learn more about how to protect our seas from plastic pollution. They also took part in a litter pick on the beach.
Each year group took part in a wide range of eco activities, from litter picking in EYFS, traffic surveys in Year 1 and animal conservation activities in Years 2 and 4. At the end of the week each year group created a display of their work which their parents and carers were invited to look at.