School Council
We would like to welcome the members of our School Council. Mr Scott will be meeting with the children to discuss class inquiries, fundraising and school improvement. Each council member will have their own specialist area which they will take responsibility for. Mr Scott has some very exciting plans, so watch this space for news, updates and photographs.
Welcome to our School Council members 2020-2021. We have lots of exciting projects this year so check this page regularly for updates.
World Book Day
Our School Council have been hard at work planning World Book Day. They have had to be very creative with their plans as this year some students are working from home, due to COVID guidelines. With the support of Mr Scott the council have met several times over Teams to finalise their plans. Click the logo below to visit our World Book Day page.
Children in Need
In November we held our annual Children in Need Day. Mr Scott and the School Council planned the event over team meetings as the council has representatives from all year groups. We are pleased to announce that we raised a very impressive £566.08 for this brilliant charity! A big thank you to everyone who donated.
Christmas Tree Challenge
Our Christmas 2020 celebrations started with a challenge from the School Council. They asked for photographs of the children's Christmas trees to brighten up our Face Book and website pages. As you can see by the photos below we have had a really good response. Twinkling trees and sparkling smiles, its beginning to feel a lot like Christmas!
Christmas Tree Challenge
The School Council have a challenge for you all to complete. To make our school website and Facebook page look festive, we would like you to take a photograph of yourself standing next to your decorated Christmas tree at home and send it into school. Every Christmas tree that is sent in will be displayed on the school website and Facebook page. Please send photographs to the Facebook page or email them to gscott@cleadonacademy.co.uk.
Children in Need
This year things have been a little different for our School Council members as we cannot hold our usual meetings due to restrictions. However this didn't stop us from planning a fantastic day to raise funds for Children in Need. We held our first ever School Council Teams Meeting where the children told Mr Scott all about the ideas that their class had proposed for Children in Need Day. You can read all about our plans in the letter below.
School Council 2020-2021
London Trip
On Friday 28th February the older members of our School Council made the journey to London to visit the Houses of Parliament.
We had a very early start and after a short metro ride we boarded the train to London. The journey took just over 3 hours. (luckily we had all brought breakfast with us). Once we got to London we caught the underground to Westminster and then walked to The Houses of Parliament. It was very busy both on the underground and in the street but everyone was really sensible.
Once we got to The Houses of Parliament we met our tour guide and watched a short film about the history of parliament. The guided tour was very informative and we got to visit The House of Lords, The House of Commons and even the Queens dressing room! We visited the division lobby and cast our vote for or against pineapple on pizza. The majority agreed that pineapple on pizza should be banned! Everyone was very interested in what our guide had to say and the grown-ups were extremely impressed by how much the children already knew and how thoughtful their questions were.
After leaving The Houses of Parliament we walked across Westminster Bridge and enjoyed spotting landmarks like The Shard and The London Eye. We then visited The Great British Restaurant for lunch.
We made our way from the restaurant to The London Eye. We were luck enough to have a pod all to ourselves. Wow! The view was amazing! Even though the weather was a little rainy we could still see for miles over the city. We spotted Buckingham Palace, Big Ben, The River Thames and The Gherkin.
We had a quick stop off at the souvenir shop and then made our way over The Millennium Bridge to reach the underground station. Once at Kings Cross we bought some snacks and then settled in for the journey home.
We got off the train at 8.20, what a long and busy day! Everyone agreed that the trip had been a huge success and the grown-ups were very proud of how well behaved everyone had been.
School Council Trip
Our School Council have an exciting opportunity to visit the Houses of Parliament in February. As they are keen to raise funds for this visit, they have arranged two events and would be grateful for your support.
School Council members are currently raffling two large teddy bears. Raffle tickets cost 50p per strip and are on sale in the Social Display area during break times.
On Friday 31st January, School Council will be hosting a coffee afternoon in school from 3.00pm to 4.00pm. Further details regarding cake donations etc. will follow shortly.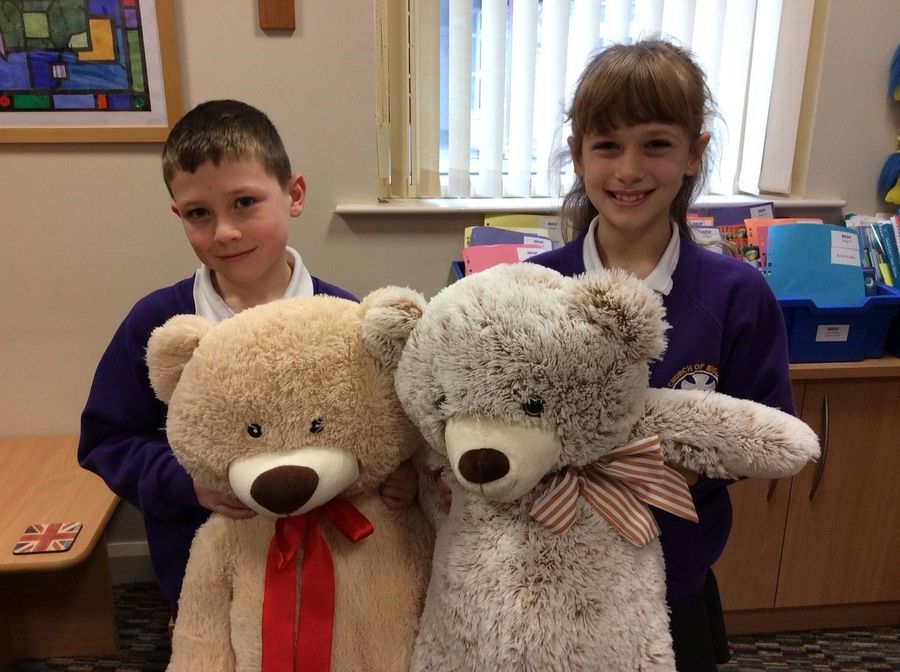 Pet Food Collection
This year our Advent Christmas collection is in aid of the Newcastle Cat and Dog Shelter. Last term, one of our children rescued a stray dog which was taken in by the shelter who then invited the School Council to visit and learn about their work. Since then the Council have been keen to support the charity. During the week 9th – 13th December, our collection bin will be outside the main entrance. Our School Council is appealing for donations of:

Cat and dog food (NOT puppy or kitten food as the majority of the animals are older cats and dogs)
Toys
Treats
Blankets and towels (these do not need to be new)
Children in Need Day
Children in Need Day was a huge success in school. We would like to say a big thank you to the school council who organised the event and helped to sell wristbands.
Remembrance Day
School Council helped to sell poppies for Remembrance Day.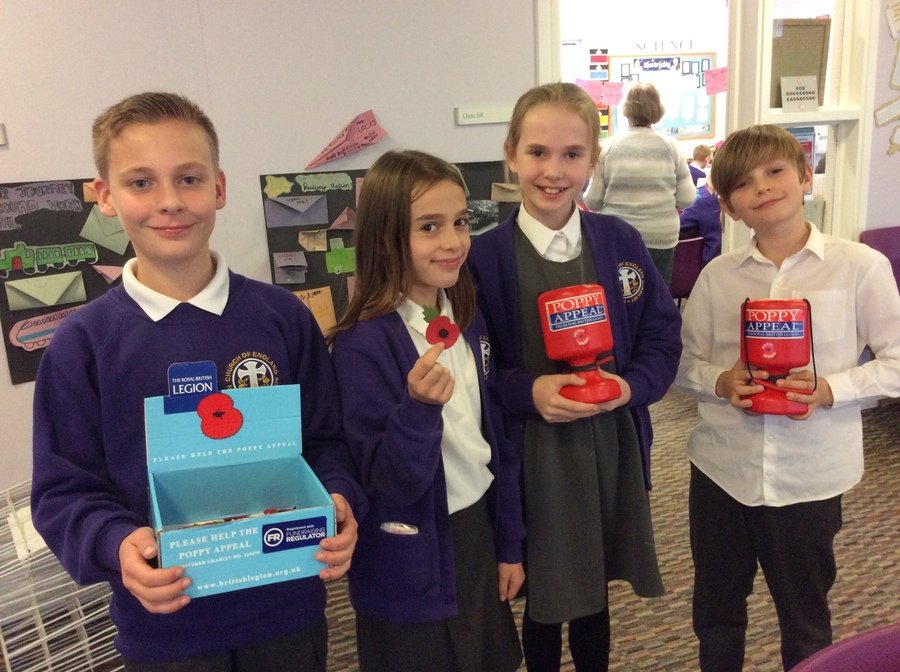 This week our School Council members pitched their classes ideas for Children in Need Day. There were some excellent suggestions! Mrs Gray agreed that we could have a pyjama day in school . One of the classes wanted to have a teacher swap day and the rest of the council thought that this was a brilliant idea.
School Council Pet Food Drive
Our Key Stage 2 School Council members visited Newcastle Cat and Dog Shelter and met with Martin to learn more about how the animals are looked after and how they are re-homed. The shelter has been active for many years, it was established in 1896! Since then it has cared for thousands of animals and has helped may find forever homes.
We were shown around by Martin who knew the story behind each animal. He explained the daily running of the shelter and the process for pet adoption. We were suprised to find that not all of the animals were available for re-homing. As well as a temporary place for cats and dogs the shelter is a permanent home for a small group of animals including donkeys, horses, pigs, goats and chickens!
The shelter is a registered charity and this term our School Council have decided to help by holding a pet food drive in school. During the week beginning 17th June there will be collection boxes outside of school for donations of pet supplies which will be donated to the shelter to help then to care for the animals living there. To learn more about Newcastle Cat and Dog Shelter click here.