School Council
We would like to welcome the members of our School Council. Mr Scott will be meeting with the children to discuss class inquiries, fundraising and school improvement. Each council member will have their own specialist area which they will take responsibility for. Mr Scott has some very exciting plans, so watch this space for news, updates and photographs.
Welcome to our School Council members 2019-2020. We have lots of exciting projects this year so check this page regularly for updates.
Pet Food Collection
This year our Advent Christmas collection is in aid of the Newcastle Cat and Dog Shelter. Last term, one of our children rescued a stray dog which was taken in by the shelter who then invited the School Council to visit and learn about their work. Since then the Council have been keen to support the charity. During the week 9th – 13th December, our collection bin will be outside the main entrance. Our School Council is appealing for donations of:

Cat and dog food (NOT puppy or kitten food as the majority of the animals are older cats and dogs)
Toys
Treats
Blankets and towels (these do not need to be new)
Children in Need Day
Children in Need Day was a huge success in school. We would like to say a big thank you to the school council who organised the event and helped to sell wristbands.
Remembrance Day
School Council helped to sell poppies for Remembrance Day.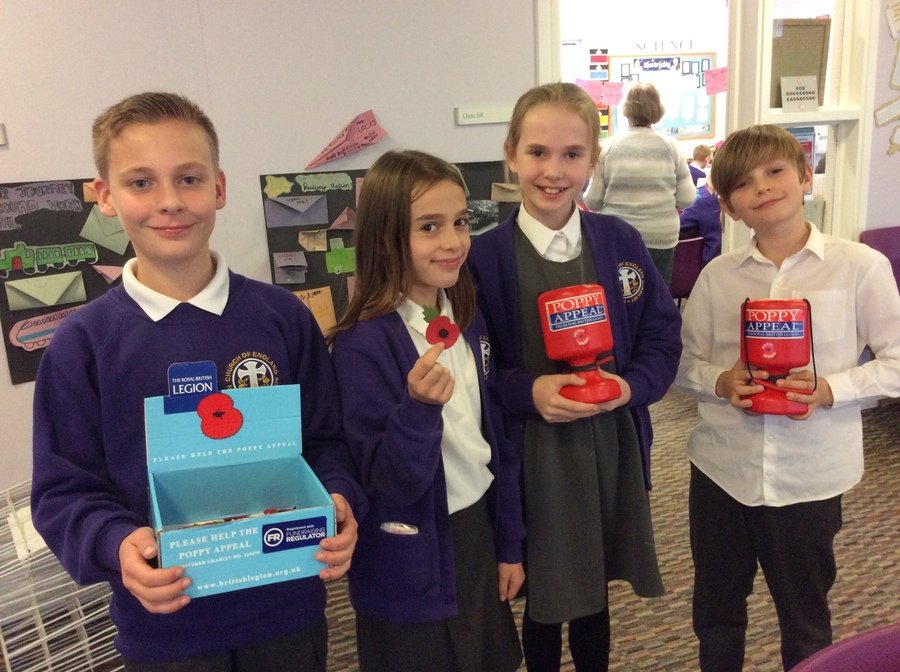 This week our School Council members pitched their classes ideas for Children in Need Day. There were some excellent suggestions! Mrs Gray agreed that we could have a pyjama day in school . One of the classes wanted to have a teacher swap day and the rest of the council thought that this was a brilliant idea.
School Council Pet Food Drive
Our Key Stage 2 School Council members visited Newcastle Cat and Dog Shelter and met with Martin to learn more about how the animals are looked after and how they are re-homed. The shelter has been active for many years, it was established in 1896! Since then it has cared for thousands of animals and has helped may find forever homes.
We were shown around by Martin who knew the story behind each animal. He explained the daily running of the shelter and the process for pet adoption. We were suprised to find that not all of the animals were available for re-homing. As well as a temporary place for cats and dogs the shelter is a permanent home for a small group of animals including donkeys, horses, pigs, goats and chickens!
The shelter is a registered charity and this term our School Council have decided to help by holding a pet food drive in school. During the week beginning 17th June there will be collection boxes outside of school for donations of pet supplies which will be donated to the shelter to help then to care for the animals living there. To learn more about Newcastle Cat and Dog Shelter click here.
Children in Need Day
The first job for our new School Council was to organise Children in Need Day. They came up with lots of brilliant ideas and themes but decided on "Pajamas and Pages for Pudsey". The aim was to raise money through donation for wearing non-uniform, selling Pudsey wristbands and holding a book sale. The children worked really hard and as a school we raised a huge £695.14 for Children in Need. The School Council would like to thank everyone who donated.
Walk to School Week
Our School Council and Mr Scott planned a Walk to School Week. From 4th-8th they asked our pupils and carers to make an extra effort to walk to school. The children received a special Walk to School badge for each day that they completed their journey on foot. We had a really good response to this event and most of our children tried to walk at least part of the way to school every day.