Summer Fayre
18.7.2017
On Wednesday 19th we will be holding our Summer Fayre. The doors will open at 1.30pm and we hope to see lots of you there. We still asking for baked goods/cake donations as this is always a very popular stall. Can we ask that any sweet treats are brought into school in the morning in a named container.
Year 3 Sandcastle Challenge
9.7.017
On Friday 7th July, Year 3 took part in the South Tyneside Sandcastle Challenge. The event, now in its 24th year, is organised by the charity Children North East and attracts primary schools from across the region. Thankfully the rain held off and the event was a huge success. This year's theme was 'North-East Inventors.' Prior to the challenge the children were asked to study inventors from the North-East of England and find out what they had invented. We were all amazed at how many world-wide inventions originated in the North-East of England. We selected; Stephenson's 'Rocket' steam locomotive, Joseph Swan's 'Lightbulb', WilkinsonEyre's 'Millennium Bridge' and William Wouldhave's 'Lifeboat'. The children created a design for each of the four inventions for us to construct in the sand. 15 children worked on each design, with help from our grown-ups! We created wonderful sculptures and everyone worked very hard. Although we did not win, we were delighted with our achievements and felt a huge sense of pride. Tim Healey, the event patron, presented the prizes to the winning teams in the Amphitheatre.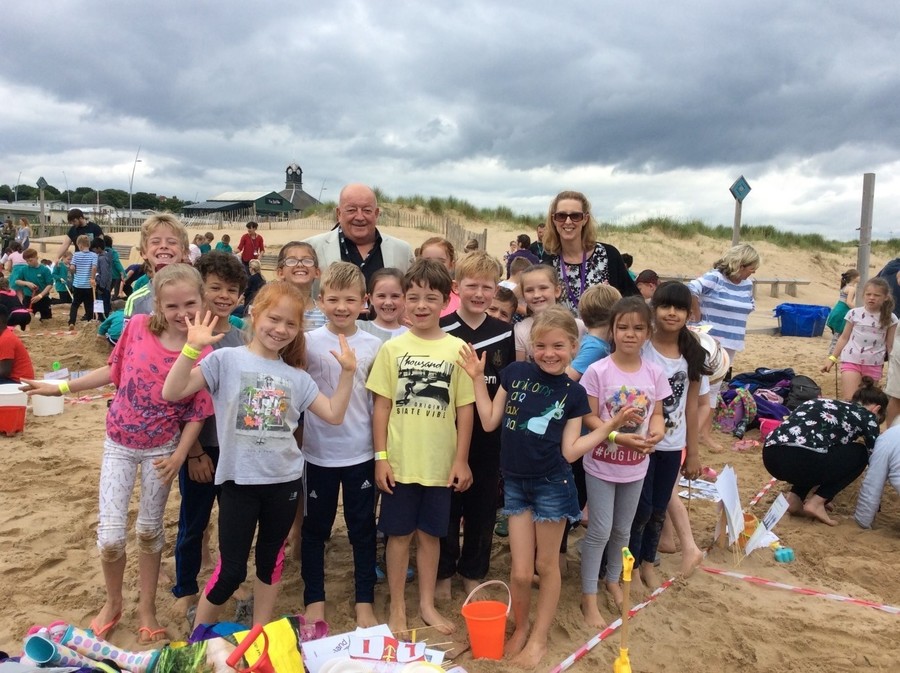 The Calendars Have Arrived
30.6.2017
We are pleased to announce that our 2017-2018 school calendars have arrived. All of our important school dates are pre-marked and each page features the children born in that month.
Fun Fitness Challenge
26.6.2017
We are pleased to announce that we raised £3.015 through our Fun Fitness Challenge! Wow! We would like to say a huge thank you to all the people who sponsored our children.
Sports Day
22.6.2017
Sports Day was a huge success. Thank you to all the parents and family members who came to support our athletes! We would like to tanks Miss Elliot for organising the event and the members of the PTFA who volunteered to run the refreshments stand!
Treat Jars
16.6.2016
We are very excited as the Treat Jars have started to arrive! Please make sure your jar is labelled if it is intended for a boy/girl.
Can we please have jars in school before 14th July?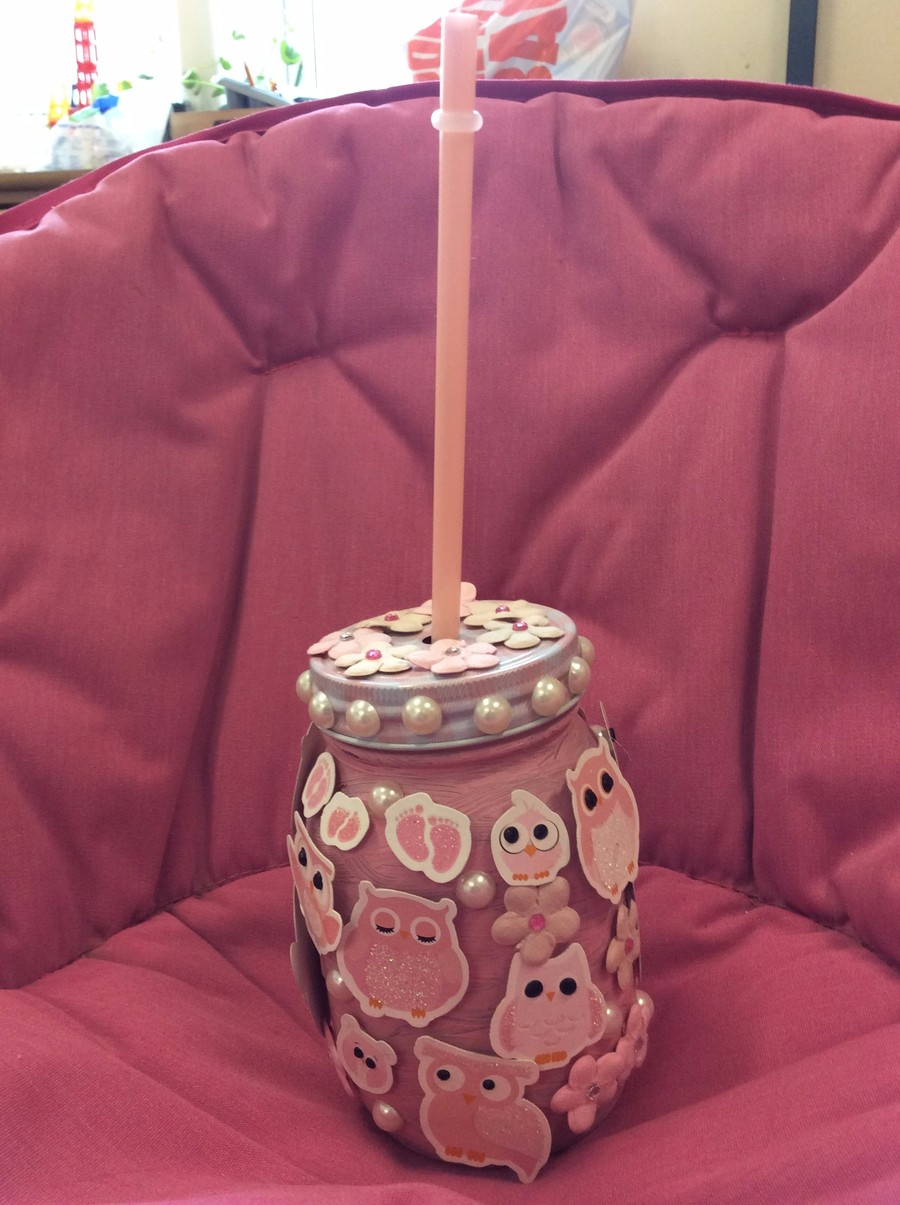 Nursery Updates
12.6.2017
Click the link below to catch up on the latest building news from our Nursery.
Daily Mile Champions
19.5.2017
This week we acknowledged our Daily Mile champions. These are children who have had a positive attitude and have tried their very best during our Daily Mile. Well done children!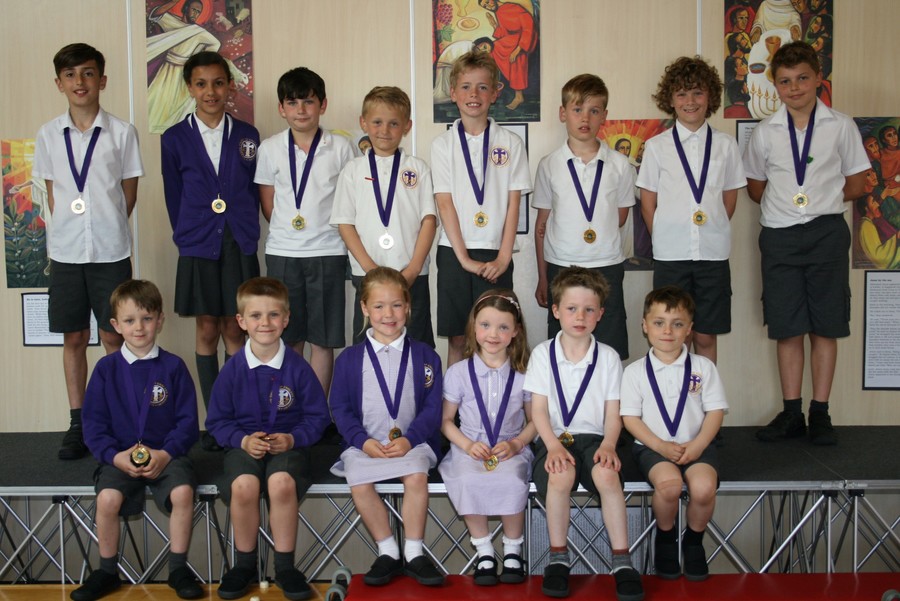 Well done to Class 6 for being our Daily Mile Class Champions! They have clocked up more miles than any other class in the school.
ipad Hip Hop Project
8.5.2017
Explore rhyme, compose beats, write raps and record tracks. This Hip-hop project will challenge you to write in rhyme, sing in time and create your own unique music. Build your skill by exploring, creating and producing music using amazing iPad apps and software instruments. Write lyrics and record raps inspired by Martin Luther King's iconic speeches to compose your own unique musical work.
Date: Tuesday 30th May
Time:10am-3pm
Cost:£20
Venue: openzone@The Word
Please book via: www.theworduk.org/whats-on/
Fundraising
8.5.2017
We are very pleased to announce that our Easter Raffle raised £125 and our Fun Fitness Challenge (so far) has raised £2700!! We would like to thank both children and parents (Grandparents, Aunties, Uncles, Godparents, Cousins, family friends and next door neighbours) for their amazing fundraising!
Well done!
Balance Bikes
5.5.2017
Our Year 1 children will be taking part in some balance bike training this term. Each Friday class 1X and 1Y will have the opportunity to ride and be coached by road safety officers.
Travel Award
4.5.2017
We were thrilled to receive our Bronze Travel Award.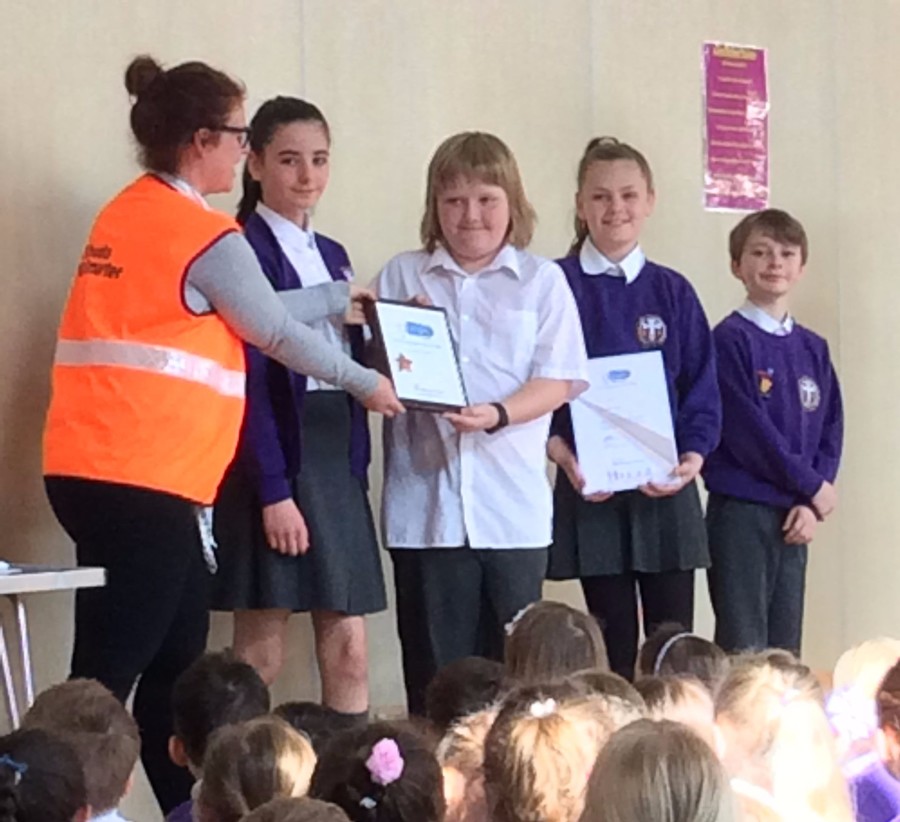 A Mile a Day
2.5.2017
This week we are introducing The Daily Mile. Since 2015, The Daily Mile has been adopted by over 1,600 schools in the UK alone, proving extraordinarily popular with thousands of children, parents and teachers. The initiative is also attracting strong overseas interest, with both Belgium and the Netherlands launching nationally in 2016 Without wasting time to change into kit, every child in a school or nursery goes out each day in the fresh air to run, jog or walk for 15 minutes. It is not competitive: most children will average a mile in that time, with some doing more and some doing less. It is not PE, sport or cross-country but a physical activity which is aimed at improving the children's physical, social, emotional and mental health and well-being. It can help children to focus and concentrate in the classroom and raise their attainment.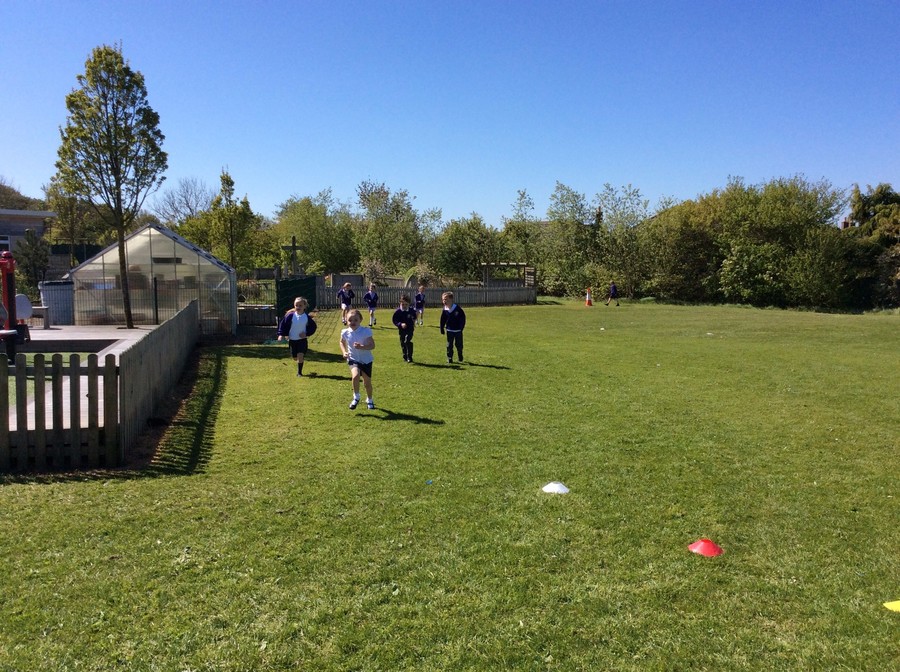 Work Begins!
2.5.2017
Today the construction crew arrived to start work on our nursery. The fencing had been put up and the groundwork has started. Our EYFS children are thrilled to be able to watch the work as it progresses.
Fun Fitness Challenge
28.4.2017
A big thank you to everyone who has returned their sponsor money to school, can we ask that any remaining monies are brought into school next week.
Swim Safe
28.4.2017
During the summer the R.N.L.I are holding free outdoor water safety sessions for Key Stage 2 age children. Click the link below for details.
Our Nursery
24.4.2017
We are very pleased to share with you some exciting news about our new Nursery. We have now been told that this bid for funding has been successful! Our contractors will move on site during the week beginning May 2nd 2017 and It is anticipated that they will be on site until August 2017. The build period will last for eighteen weeks and the new Nursery will open in the Autumn term 2017. The contract to build the school has been awarded to a company called Northern Bear. We are working closely with the contractors to ensure school activities will continue as usual, whilst maintaining rigorous safeguarding procedures. We hope to bring you regular updates and photographs, both on this page and on our facebook page. There will also be opportunities for carefully supervised visits to the building site. When the Academy was built, children thoroughly enjoyed learning about the construction process.
For more information visit the brand new Our Nursery page (follow the Our School link)
Easter 2017
7.4.2017
On Friday we were lucky enough to visit All Saints Church for our Easter service. Miss Merrin told the Easter Story and we sang our Easter hymns. Every child in Key Stage 1 made their own Easter hat of bonnet and we proudly paraded through the Village. Years 3 and 4 went to church on Tuesday and Wednesday to take part in the Easter Experience. We would like to say a big thank you to the parishioners who helped with this event.
Fun fitness Challenge
6.4.2017
On Thursday 6th April everyone in school took part in our sponsored Fun Fitness Challenge. Well done to everyone who completed their 15 minutes of continuous activity. We would like to say a special "Well done" to the parents who joined us. Can we please ask that sponsor money is returned to school this week?
Easter Egg Competition
3.3.2017
We were astounded at the egg-cellent designs and the egg-citement around the school as the children made their Easter egg competition entries.
Google Expeditions
31.3.2017
We were thrilled to take part in Google Expeditions. Each class took a virtual reality tour lead by their class teacher and supported by the google expeditions staff. It was an amazing experience for all involved!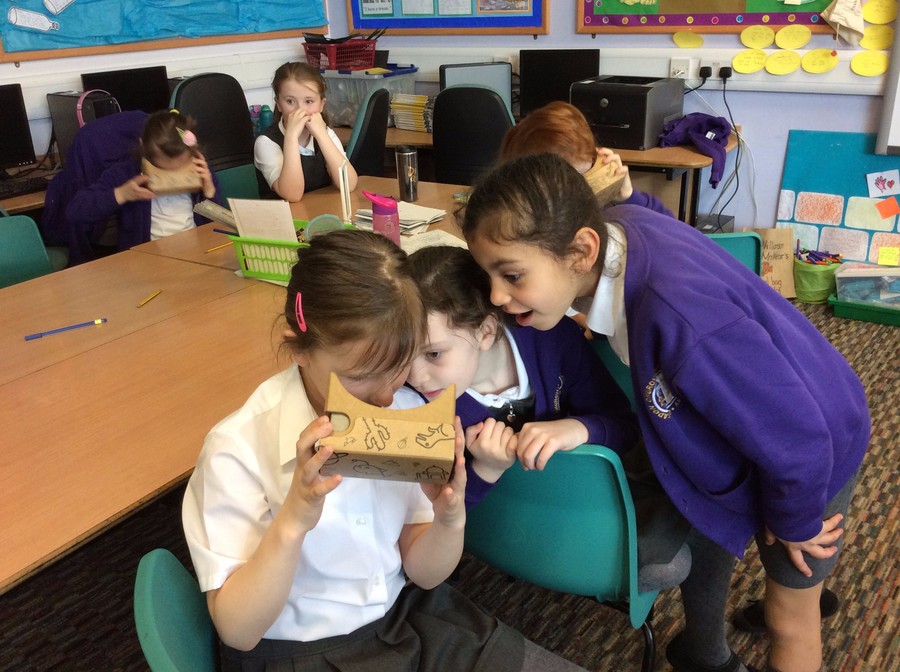 Travel Plan
31.3.2017
Click the picture below to read our school travel plan.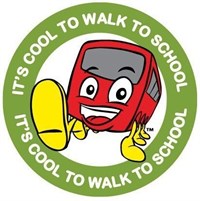 To look at our school Parking Charter click the link below.
Treasure Island Production
16.3.2017
Our whole school literacy topic this half term is pirates. To inspire our writing we invited MandM Productions to perform Treasure Island for us. Everyone loved the fast paced production, it had thrills, spills and a healthy dose of audience participation.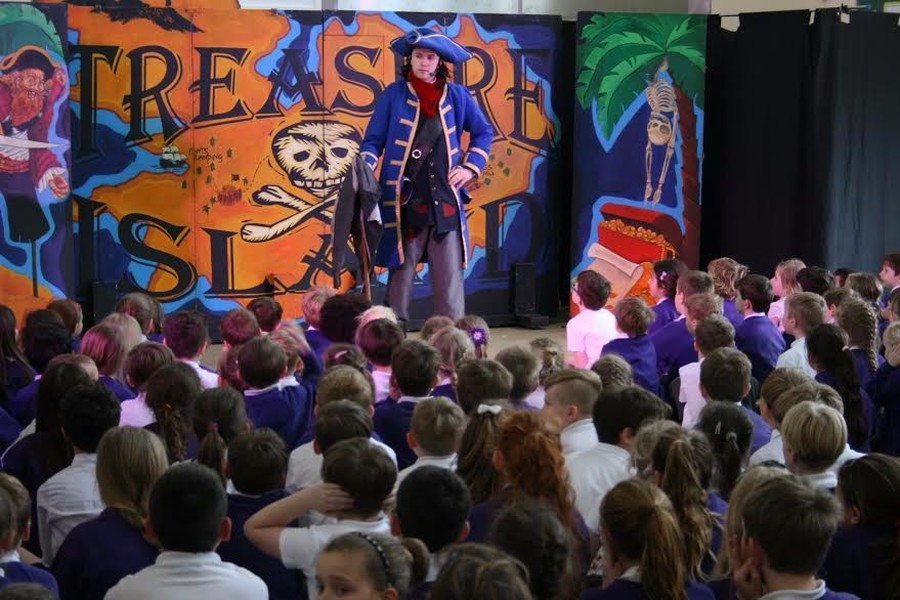 World Book Day
16.3.2017
Our World Book Day theme this year was pirates. Every year group took part in a range of activities based on our favourite pirate stories.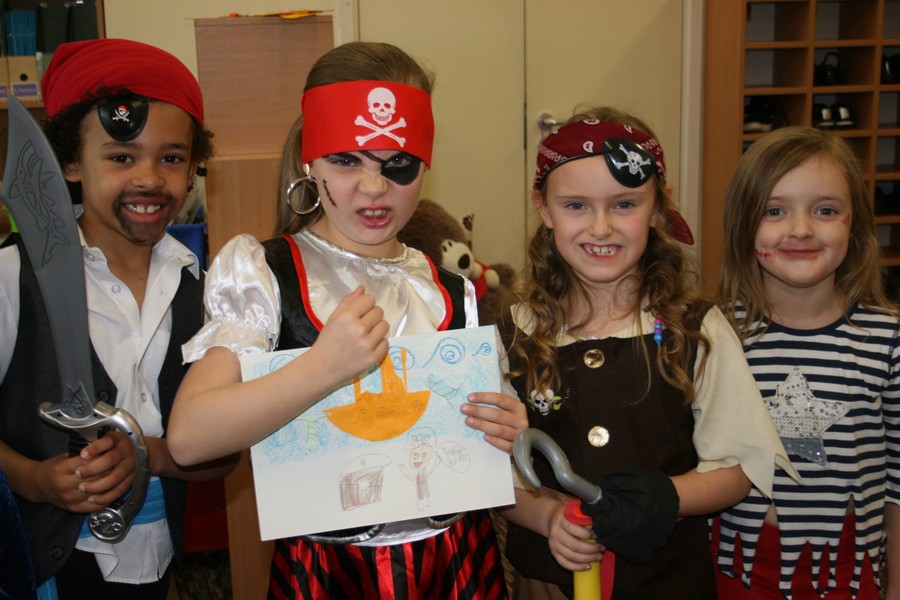 The Great Bishops Bake Off
3.3.2017
In March Cleadon Academy hosted The Great Bishops Bake Off. This 45 minute challenge saw five local teams go head to head to produce the best afternoon tea they could. We were thrilled when our school team "Cleadon Cake-cademy" were named as the winners. Visit our Events page to read more about this competition.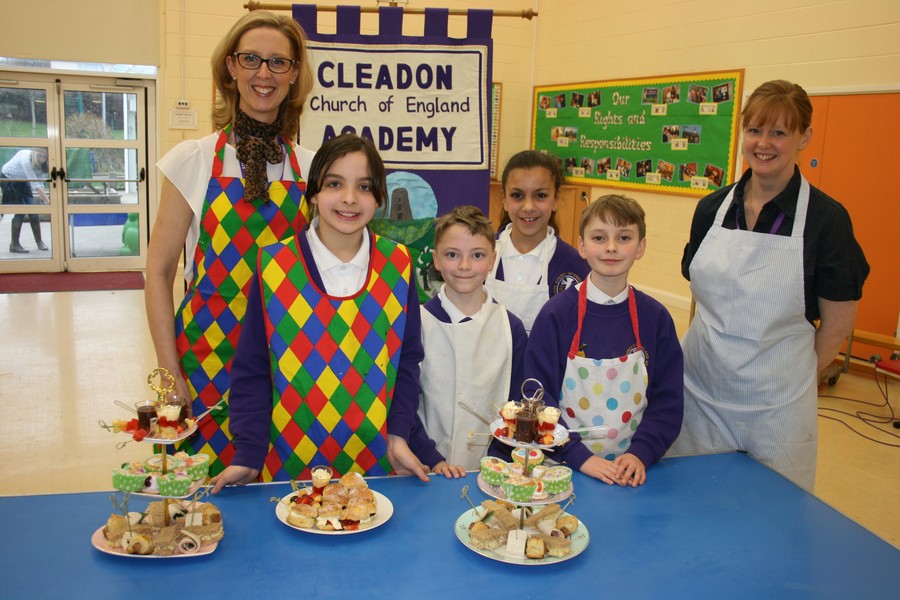 SIAMS Report
27.2.2017
Following our recent SIAMS (Statutory Inspection of Anglican and Methodist Schools) Inspection in February, we are delighted to share our final report and, in particular, the outstanding judgements in all four reported areas. The result is a true reflection of the hard work and commitment shown by staff, children and Directors in addition to the support we receive from parents and the wider community. Click the logo below to read the full report.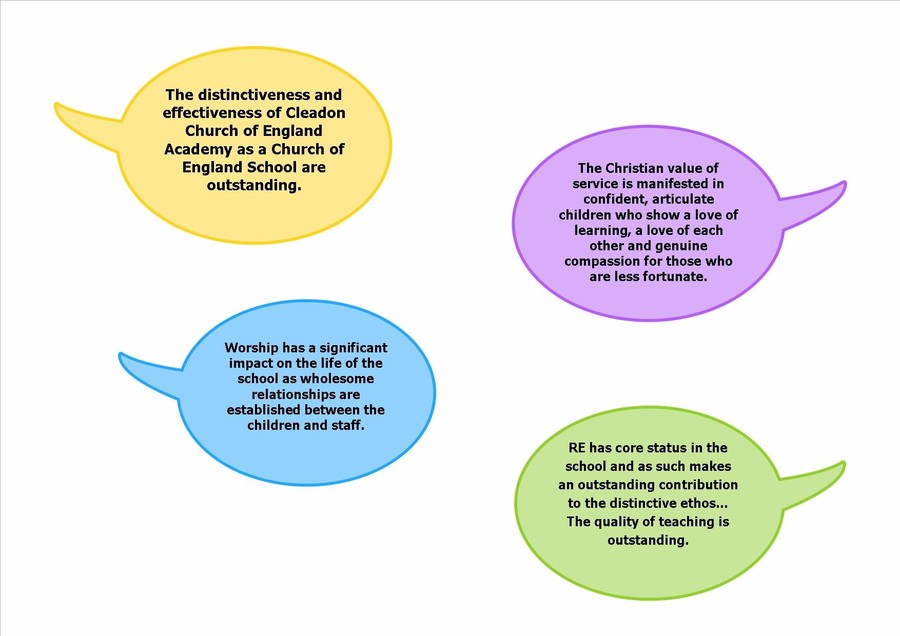 Book Fair
14.2.2017
On the week beginning Monday 27th February we will be holding a book fair in the Social Display Area. We would be grateful for any volunteers to help after school. If you are available please contact the office.
Walking Bus Update
6.2.2017
Our Walking Bus is proving to be a huge hit! It has already eased a little of the traffic around school and our children are arriving at school wide awake and ready to learn.
Lunch Time
26.1.2017
After visiting other schools in the area, we have found a new system that we would like to implement from 27th February, 2017. This system will hopefully revolutionise our whole lunchtime, making it more efficient for the kitchen and reducing the chances of children getting something that they don't want to eat on that day.
The system involves pupils choosing their own lunch from a menu on the Smartboard on arrival at school each morning. This will be done in registration and guarantees that they have something that they like to eat at lunchtime. The lunch menu will still run on a four week rota with menus being sent home for you and your child to view. If you would like to discuss choices with your child then this can be done before they come to school each morning, ready for them to make their selection. Lunches will remain at £2.10 per day (£10.50 per week) and can be paid in the usual manner.
Sainsbury's Active Kids
20.1.2017
We are pleased to announce that we will be taking part in the Sainsbury's Active Kids Scheme. In previous years we have received some wonderful cooking and P.E equipment. By collecting the vouchers when you shop you can help us to make this year our best yet!
Walking Bus
19.1.2017
| | |
| --- | --- |
| | Due to on-going parking issues and traffic congestion, the Academy is planning to set up a Walking Bus. This will make the journey to school safer and reduce traffic congestion around the school approach. The children will be collected from a central point in Cleadon and walk on a designated route at 8:30am each morning under the supervision of school staff. The walking School Bus will start operating every school day from Monday 6th February 2017. The service is free with school staff acting as "drivers & conductors". We will use this page to keep you updated on this exciting scheme. |